Holidays & Leisure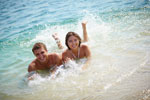 In this page you can find all about Entertainment & Leisure, Flight Booking, Hotel Reservation, Travel & Tour Services.
Please contact us to add your services to this directory.
For Merchants

If you would like to advertise your products or services, please contact us
Re: Moving to Singapore with US born kid and Indian Citizenship
Thank you @singaporeflyer @sundaymorningstaple and @lot286. Yes I know company internal switch is the best and easiest way, however I wonder if there are any recruiting agencis or relocation agencies who work specifically to onboard international candidates as I guess there must be many people .....



Posted in Relocating, Moving to Singapore
Does anyone know when the next ATC intake will be/when CAAS will start hiring again? Missed the previous intake.. Thank you :)



Posted in Airline Careers
Re: starting a business to import rice into singapore
Hello,

I am maddu, studying in singapore, recently, i initiated the idea of importing rice to singapore. i would like to understand your experieces and results when you started the business as i see you might now have a long experience as the post dated back to year 2013.

it would be really if .....



Posted in Business in Singapore
Re: Need help with fostering 2 Cats
Hi Nimalen,

How old are the cats?



Posted in Staying, Living in Singapore
Re: Secial pass validity period

Hi Team,

Last day of employment on 13 February 2020,
After deduct 6 days annual leave, last day present for work on 7 February 2020.
Employer said will cancel work permit on 13 February 2020, and I have 1 month validity to stay in .....