Holidays & Leisure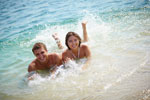 In this page you can find all about Entertainment & Leisure, Flight Booking, Hotel Reservation, Travel & Tour Services.
Please contact us to add your services to this directory.
For Merchants

If you would like to advertise your products or services, please contact us
Re: Need help to assess PR application profile
With respect to this point…

Would it mean that if I am working and my wife elects to be a stay-at-home mum until our child starts school - that it'll cause me a problem down the line because they won't approve a visa based on the non-sponsor's employment situation?



Posted in Relocating, Moving to Singapore

I see that there is a 20's, 30's and a 40's club. No 50's club? I just got settled here and looking at being a bit more social. I live out on the west side and looking to meet some expats who may live on this side of .....



Posted in 40s' Club
Re: Applying for ICA-issued LTVP for single unmarried Mother of a child with Student Pass after holding a StudentPass be

Hi sundaymorningstaple, thanks for your reply.
Yes, I've read some information about study mama, and from what I've read so far none similar or even close with my condition. So, are you saying it's not worth to give it a try applying .....