Pets & Hobbies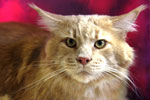 In this page you can find all about Hobbies, Pet Shops & Supplies, Pet Transportation & Services.

Please contact us to add your services to this directory.
Hobbies
Singapore Hobby Supplies Pte Ltd - R/C cars, helicopters, planes & supplies
Address: 150 South Bridge Road #02-21 Fook Hai Building Singapore 058727
Tel: (65) 6532 1993 Fax: (65) 6286 3392
Pet Services
Paw's Haven - Total Wellness - Hassle Free

Where can be better than home?
Paws' Haven believes in giving the least stress to your lovely pet, and we promote caring your pets at their very own familiar environment.
NOTHING BEATS HOME!
Being pet owners ourselves, we can understand the concern when you travel or absence from home.
Paws' Haven started with a mission of 'Total Wellness for the pets and Hassle Free to the owner'. We want all the pets to enjoy 'their stress-free home-stay' during the owners' absence.
For years, Paws Haven has been serving the expatriates community, and thus we have 85% of expatriate clientele from different parts of the world. Paws' Haven proves to be a popular brand among the expatriate in Singapore.
Paws' Haven has a group of pet-sitters that love animals, and understand the important of communicating with pets. They are all trained in pets' handling, equipped with knowledge in nutrition, pets' behavior and committed to give their best to your pets.
Upon your return, your pets will tell you from their expression that how satisfied they are and how they grade us. Their satisfaction is a guaranteed applause to our quality service.
For more information, please contact us at +65 9028 5855
Paws' Haven - solution to a 'stress-free home-stay' for pets!
K9Kulture Day Care Centre - Etiquette, Health, Sports, Career for your Pets

Josiah: (65) 9733 8727 Clara: (65) 9733 0072

Dogs are social animals that are most at ease in a pack environment; to keep them alone, is to subject them to unnecessary and unnatural stress, resulting in undesirable consequences, e.g. aggression.
K9 Kulture Dog Day-Care provides a safe environment for your pet dogs to interact with other dogs, under supervision, while you are at work. We will also teach your dog the proper canine etiquettes to function in both the human & canine world.
Activities in the centre includes:
Socialization
Basic Obedience
Canine Sports & Fitness (including swimming)
Studio Work
Other benefits included:
Internet webcam to check on how your pooch is doing
Birthday party celebration
If you need to be away for a couple of days, we will look after them for you.
Call us for an appointment to register your dog and view the centre:
Josiah: 97338727
Clara: 97330072

Ultimately, it's about enriching the companionship between you & your dog.
Pet Movers (Singapore) Pte Ltd - Worldwide pet forwarding, import clearance
Address: 4 Pasir Ris Farmway II Singapore 519318
Tel: (65) 6581 3688 Fax: (65) 6581 3735


Pet Shops & Supplies
Joy Doggy Pet Shop - Buy and sell all pets and accessories
Address: 197 Upper Thomson Road Singapore 574341
Tel: (65) 6252 2889 Fax: (65) 6252 2162
Pet Lovers Centre
Founded in 1973, Pet Lovers Centre is the largest pet shop in Singapore and the whole of South East Asia. Our vast experience in the pet care retail market has allowed us to bring in the widest selection of brands and products that you will instantly fall in love with.
From dog food to cat food, cat litter to other pet accessories and supplies, we have just what your pet needs to live a happier and healthier life with you! Not only do we guarantee you with high-quality products for your beloved companion, we assure that you will receive superior customer service from our knowledgeable staff and enjoy a fuss-free and efficient shipping experience with us.
Shop now on our online store or just head over to the nearest Pet Lovers Centre outlet.
For Merchants

If you would like to advertise your products or services, please contact us
Re: Best vegetarian meat alternatives

Why though? If it's not for religious or compassionate reasons, a meat based diet is just superior to a plants only one.


For some people meat is just gross and stinky.

[quote=Lisafuller post_id=861327 time=1643053394 .....



Posted in General Discussions
Finnair used to allow small pets on board. I heard about a person who brought a chinchilla to Singapore this way.
But their website says that this option is now suspended due to COVID.
Maybe check with them?

https://www.finnair.com/sg-en/pets-on-finnair-flights



Posted in Relocating, Moving to Singapore
Re: 4 men charged over Covid19 breaches in New Years eve
After the debacle when the government lied to everybody about the ability of the police to use it to track people, doesn't surprise me at all. Especially with them knowing that what they were doing was in violation of the current bans. I am sure word was also passed like 20 questions to whomever .....



Posted in Entertainment, Leisure & Sports