Singapore Property Pictures from District 16 to 18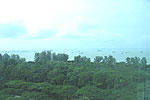 Surf this section for pictures, maps and descriptions of apartments, condominiums and houses in Singapore. Browse pictures featuring the interior, exterior, facilities of the properties and select your dream home now!
Most of the featured properties will have essential information such as facilities, nearest MRT stations, schools.
This page features properties from Districts 16, 17, 18. See district map here.
District 16 - Bayshore, Bedok, Chai Chee
District 17 - Changi, Loyang, Pasir Ris
District 18 - Pasir Ris, Simei, Tampines
Browse Singapore condominium / property names from A - G | H - S | T - Z
16
0.49 - UPPER CHANGI
16
2002
0.35 - BEDOK RESERVOIR
17
1995
1.26 - TAMPINES EAST
17
1996
1.09 - TAMPINES EAST
17
2000
1.61 - TAMPINES EAST
16
1986
1.62 - BEDOK
16
1985
0.65 - TANAH MERAH
17
2010
1.79 - PASIR RIS
17
2003
1.15 - TAMPINES EAST
16
2009
0.22 - TANAH MERAH
16
2000
0.99 - BEDOK
16
1994
0.51 - UPPER CHANGI
16
1997
0.18 - UPPER CHANGI
16
2001
0.42 - UPPER CHANGI
18
2004
0.75 - UPPER CHANGI
16
2003
1.69 - BEDOK
16
2003
0.3 - SUNGEI BEDOK
16
2001
0.33 - TANAH MERAH
17
2004
1.22 - TAMPINES EAST
18
2012
0.38 - SIMEI
16
2001
0.31 - TANAH MERAH
16
1985
1.23 - BEDOK
16
1985
1.19 - BEDOK
18
1998
0.46 - SIMEI
17
2006
1.56 - TAMPINES EAST
18
1994
0.78 - PASIR RIS
17
1999
1.5 - TAMPINES EAST
16
2000
0.15 - SUNGEI BEDOK
17
2010
1.11 - TAMPINES EAST
16
1997
0.7 - TANAH MERAH
16
1998
0.88 - SUNGEI BEDOK
16
1998
1.35 - BEDOK
16
1999
1.36 - BEDOK
16
1991
0.55 - TANAH MERAH
17
1985
2.25 - TAMPINES EAST
16
1.49 - TANAH MERAH
18
1996
0.59 - UPPER CHANGI
18
2002
0.2 - SIMEI
16
2012
0.12 - TANAH MERAH
16
1998
1.13 - TANAH MERAH
16
1983
1.34 - BEDOK
18
2015
1.37 - PASIR RIS
18
2006
0.99 - PASIR RIS
16
2008
0.59 - MOUNTBATTEN
18
2005
0.86 - UPPER CHANGI
18
1999
0.45 - UPPER CHANGI
16
1998
0.58 - TANAH MERAH
16
1999
0.61 - TANAH MERAH
16
2003
0.67 - UPPER CHANGI
16
2005
0.73 - TANAH MERAH
16
1994
1.44 - TANAH MERAH
16
1999
1.64 - BEDOK
16
2005
1.38 - TANAH MERAH
16
2002
0.29 - BEDOK RESERVOIR
16
1999
1.23 - TANAH MERAH
18
2001
0.6 - TAMPINES EAST
17
2004
1.25 - PASIR RIS
16
1999
0.65 - TANAH MERAH
16
1994
1.47 - TANAH MERAH
16
2003
1.39 - BEDOK
16
1994
0.33 - TANAH MERAH
18
2001
1.28 - TAMPINES WEST
18
2003
0.29 - SIMEI
16
2007
1.43 - TANAH MERAH
16
1993
1.43 - BEDOK
16
2014
0.49 - BEDOK RESERVOIR
18
2007
1.71 - PASIR RIS
Browse Singapore condominium / property names from A - G | H - S | T - Z