Singapore Property Pictures from Districts 1 to 8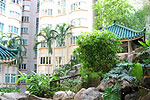 Surf this section for pictures, maps and descriptions of apartments, condominiums and houses in Singapore. Browse pictures featuring the interior, exterior, facilities of the properties and select your dream home now!
Most of the featured properties will have essential information such as facilities, nearest MRT stations, schools.
This page features properties from Districts 1 to 8. See district map here.
District 1 - Boat Quay, Chinatown, Havelock Road, Marina Square, Raffles Place, Suntec City
District 2 - Anson Road, Chinatown, Neil Road, Raffles Place, Shenton Way, Tanjong Pagar
District 3 - Alexandra Road, Tiong Bahru, Queenstown
District 4 - Keppel, Mount Faber, Sentosa, Telok Blangah
District 5 - Buona Vista, Dover, Pasir Panjang, West Coast
District 6 - City Hall, High Street, North Bridge Road
District 7 - Beach Road, Bencoolen Road, Bugis, Rochor
District 8 - Little India, Farrer Park, Serangoon Road
Browse Singapore condominium / property names from A - G | H - S | T - Z
02
2014
0.34 - TANJONG PAGAR
03
2004
0.64 - REDHILL
03
2012
0.41 - QUEENSTOWN
02
2014
0.28 - TANJONG PAGAR
03
2013
0.15 - REDHILL
05
1995
0.6 - PASIR PANJANG
05
2005
1.94 - CLEMENTI
05
2009
1.29 - CLEMENTI
07
1998
0.19 - ROCHOR
05
2009
1.08 - CLEMENTI
04
2004
0.76 - HARBOURFRONT
08
2006
0.7 - FARRER PARK
03
1995
0.2 - TIONG BAHRU
05
1990
0.37 - HAW PAR VILLA
08
2009
0.44 - FARRER PARK
08
2007
0.12 - LAVENDER
08
2006
0.55 - FARRER PARK
07
2014
0.28 - NICOLL HIGHWAY
04
2016
0.69 - HARBOURFRONT
02
2003
0.43 - OUTRAM PARK
08
2006
0.66 - FARRER PARK
03
2007
0.64 - TIONG BAHRU
02
2013
0.1 - OUTRAM PARK
05
1997
0.65 - BUONA VISTA
07
2017
0.24 - BUGIS
02
2004
0.47 - TANJONG PAGAR
01
1998
0.26 - TELOK AYER
03
1993
0.51 - TIONG BAHRU
05
1986
0.26 - PASIR PANJANG
04
1994
0.26 - TELOK BLANGAH
04
1997
0.08 - HARBOURFRONT
03
1999
0.68 - TIONG BAHRU
07
1999
0.27 - BUGIS
05
2000
0.61 - ONE NORTH
06
1969
0.29 - CLARKE QUAY
05
2013
0.74 - CLEMENTI
02
2007
0.21 - TANJONG PAGAR
02
1976
0.09 - TANJONG PAGAR
08
2006
0.44 - FARRER PARK
03
1985
0.49 - CHINATOWN
05
1993
0.74 - HAW PAR VILLA
07
0.35 - BUGIS
01
2010
0.26 - DOWNTOWN
01
2013
0.12 - DOWNTOWN
04
2011
3.03 - HARBOURFRONT
08
2008
0.61 - NOVENA
03
2006
0.15 - TIONG BAHRU
05
2006
1.3 - CLEMENTI
04
1983
0.49 - HARBOURFRONT
05
1977
1.07 - KENT RIDGE
05
2009
0.41 - ONE NORTH
05
1985
0.5 - HAW PAR VILLA
05
1999
1.67 - HAW PAR VILLA
05
1998
0.93 - HAW PAR VILLA
05
2010
0.24 - HAW PAR VILLA
05
1986
0.63 - CLEMENTI
05
1988
0.24 - PASIR PANJANG
08
2008
0.53 - FARRER PARK
03
2002
0.23 - QUEENSTOWN
05
1998
0.54 - CLEMENTI
08
2008
0.52 - BENDEMEER
03
2000
0.54 - FORT CANNING
01
1990
0.15 - CLARKE QUAY
05
0.85 - HAW PAR VILLA
04
2010
3.33 - HARBOURFRONT
04
2013
3 - HARBOURFRONT
04
2015
0.26 - TELOK BLANGAH
02
2015
0.27 - TANJONG PAGAR
08
2008
0.21 - FARRER PARK
08
2006
0.26 - FARRER PARK
07
2009
0.25 - LAVENDER
02
2014
0.67 - OUTRAM PARK
05
1998
1.1 - CLEMENTI
07
2001
0.17 - BENCOOLEN
03
2002
0.32 - REDHILL
04
1986
1.17 - HARBOURFRONT
03
1997
0.58 - QUEENSTOWN
02
2003
0.52 - TANJONG PAGAR
04
2008
2.75 - TANJONG PAGAR
02
2008
0.54 - OUTRAM PARK
07
1998
0.23 - ROCHOR
04
2006
2.99 - TANJONG PAGAR
01
2007
0.04 - CLARKE QUAY
04
1.79 - HARBOURFRONT
04
2009
3.24 - HARBOURFRONT
05
2008
1.2 - CLEMENTI
04
2013
1.08 - LABRADOR PARK
03
2009
0.14 - REDHILL
04
2010
3.25 - HARBOURFRONT
05
2010
0.65 - CLEMENTI
05
1988
0.5 - PASIR PANJANG
04
2005
0.67 - HARBOURFRONT
07
0.29 - NICOLL HIGHWAY
03
2010
0.62 - TIONG BAHRU
01
1996
0.35 - CLARKE QUAY
01
2008
0.2 - DOWNTOWN
05
2006
1.73 - KENT RIDGE
05
2008
1.89 - KENT RIDGE
05
2005
0.39 - HAW PAR VILLA
05
2007
0.69 - PASIR PANJANG
04
2010
2.97 - HARBOURFRONT
03
2007
0.28 - TIONG BAHRU
02
2017
0.41 - DOWNTOWN
05
2007
1.93 - KENT RIDGE
05
1995
1.38 - HAW PAR VILLA
05
1985
0.72 - PASIR PANJANG
05
1994
1.77 - CLEMENTI
05
2000
1.9 - CLEMENTI
07
0.28 - BENCOOLEN
Browse Singapore condominium / property names from A - G | H - S | T - Z