Global Indian International School (GIIS)
Global Indian International School (GIIS)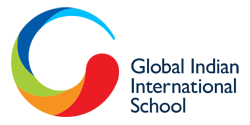 Global Indian International School (GIIS) is a leading international school in Singapore since 2002. The K-12 school has two campuses in the city state – SMART Campus in Punggol and East Coast Campus in Cheviot Hill, with a combined strength of around 3,200 students from 42 nationalities.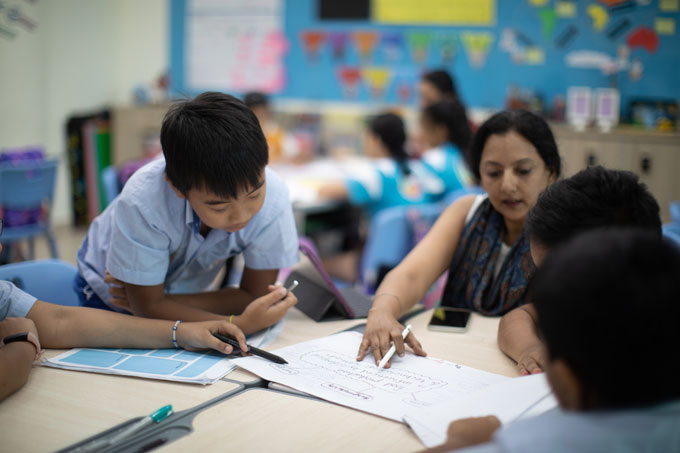 Reputed International Curricula
Serving a diverse community of expats, GIIS provides its students the flexibility to choose a curriculum that is aligned to their long-term plans.
Primary students (Grades 1 to 5) can choose between the Primary Years Programme designed by the International Baccalaureate, which encourages children to think independently, or the CBSE - the Indian national curriculum.
Secondary students who prefer international curricula can choose the Cambridge Lower Secondary Programme (Grades 6 to 8), followed by the internationally recognised IGCSE for Grades 9 to 10 and one of the best pre-university programmes, the IB Diploma Programme (IBDP) for Grades 11 and 12. The CBSE is also available for students from Grades 6 to 12, so that they can transition seamlessly to other CBSE schools in India and other parts of the world if they have the need to.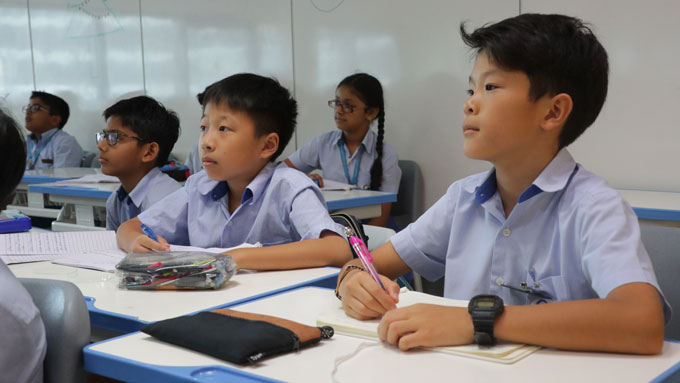 Holistic Approach to Education
GIIS' 9GEMS framework is an award-winning holistic approach to education which is aligned to the school's mission of producing well-rounded individuals. The framework fosters all-round development in students through an integrated approach to learning.
Under the 9GEMS framework, special efforts are taken to develop students' excellence in the following nine areas – academics, sports, visual and performing arts, innovation & creativity, entrepreneurship & leadership, personality development, universal values & ethics, community care and skill-development.
21st Century Learning Infrastructure
An epitome of new-age learning, GIIS provides hi-tech 21st Century facilities to prepare students to meet futuristic challenges.
GIIS SMART campus has over 90 digital classrooms equipped with Smart TVs and digital boards, to enable an engaging and interactive learning environment. The school also has collaborative learning spaces and innovation rooms to foster the 4Cs of 21st century learning – Communication, Collaboration, Creativity and Critical Thinking.
Skill-based education takes centre stage with the focus to make students future-ready. Over 40 skills-based studios ensure that students hone their skills in unique areas like Culinary Art, Radio and TV Production, Ceramic Art, Graphic Design and multiple other skills besides Performing and Visual arts, music and dance in various genres.
At an early age, students learn to record podcasts, produce TV shows, make prototypes in design studios and explore culinary art.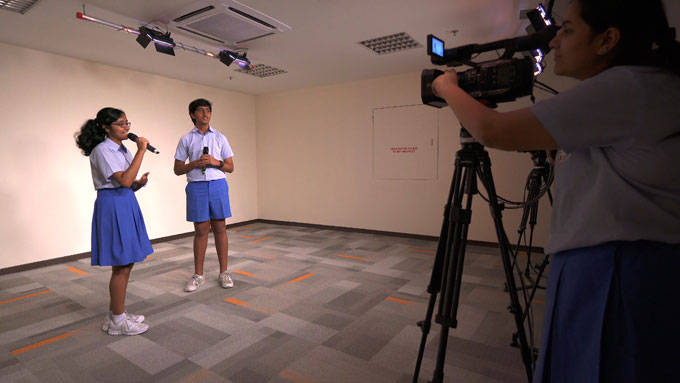 School Results
Year after year, GIIS students perform exceptionally well, not just in academics but in sports, arts and other extracurricular activities. Here are some of the year-end results of GIIS students in different curricula:
IBDP - In 2021, 53% of the IBDP cohort at GIIS obtained scores of above 40 points (out of a maximum 45). There were also 16 students who scored a perfect 45/45 and nine students obtained a near-perfect score of 44. The school has featured in the 'top 50 Global IB Schools' twice in a row by Education Advisers Ltd, an independent UK agency.
CBSE - 2021 has been a stupendous year of record-breaking results for CBSE students as well. With a school average of 91.8% and more than half the cohort scoring above 95% with a 100% school pass rate, our students have performed extremely well with the support of our experienced teachers.
IGCSE - With 84% of our students receiving an A* or A in the 2021 Cambridge IGCSE exams and 100% of the cohort receiving the Cambridge International Certificate in Education (ICE) distinction/merit qualifications, we have one of the best success rates for the IGCSE among international schools in Singapore.
Moderate Fee
GIIS believes in delivering a world-class education to students from all backgrounds. In keeping with the same philosophy, GIIS fee is 40% lower than other international schools in Singapore. GIIS also offers several scholarships to talented and hard-wroking students from Grades 1 to 12, in various academic and non-academic categories as well merit-cum-means scholarships.
To know more about GIIS, do get in touch with us.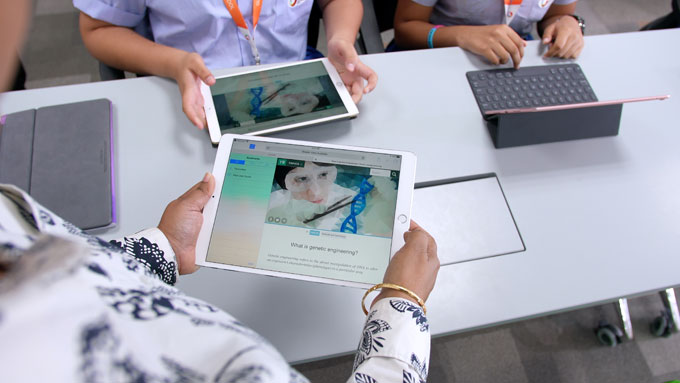 Contact Details
GIIS SMART Campus
27, Punggol Field Walk, Singapore 828649
E: admissions.sg@globalindianschool.org
T: +65 69147100
WhatsApp: +65-9631 6000
GIIS East Coast Campus
82 Cheviot Hill, Singapore 459663
E: admissions.sg@globalindianschool.org
T: +65 69147100
WhatsApp: +65-9631 6000
Website: singapore.globalindianschool.org
Global Indian International School (GIIS) Location
GIIS SMART Campus
Address
27 Punggol Field Walk, Singapore 828649

Nearest MRT from Global Indian International School (GIIS) SMART Campus
1.83 km - SENGKANG MRT STATION
1.92 km - PUNGGOL MRT STATION
2.19 km - BUANGKOK MRT STATION
GIIS East Coast Campus
Address
82 Cheviot Hill, Singapore 459663

Nearest MRT from Global Indian International School (GIIS) East Coast Campus
1.16 km - KEMBANGAN MRT STATION
1.28 km - BEDOK MRT STATION
2.14 km - BEDOK NORTH MRT STATION