Canadian International School
Canadian International School

CIS Profile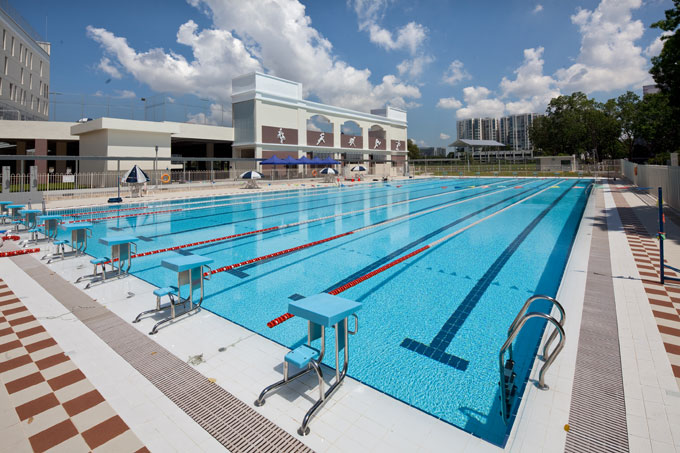 The Canadian International School (CIS) is a leading international school in Singapore. Founded in 1990, CIS has over 3000 students from more than 70 nationalities enrolled across two campuses - Lakeside in the west (for students aged 2 to 18 years) and Tanjong Katong in the east (for students aged 2 to 12 years).
Lakeside's new junior wing opening in January 2023
CIS's new junior wing at Lakeside, due to be open in January 2023, will house children in nursery to grade 1. Innovative learning spaces include a spacious 2,600sqm Outdoor Discovery Centre that sees children actively learning outdoors, an instructional bakery and large open grade level pods. Other facilities, designed for students of all ages include an indoor 25-metre swimming complex, a competition sized gymnasium, a 200-seat black box theatre, and more. Book a tour to discover more about this wonderful space.
A Global Curriculum
CIS is one of the few international schools in Singapore to offer all three International Baccalaureate programmes, from Primary Years through to the Diploma Programme. The CIS curriculum is benchmarked against national curricula globally, allowing students to successfully transition to any other school if and when required, or to graduate and be admitted to leading universities anywhere in the world. To date, over 400 universities globally have offered places to CIS graduates.
A Student-Centric Approach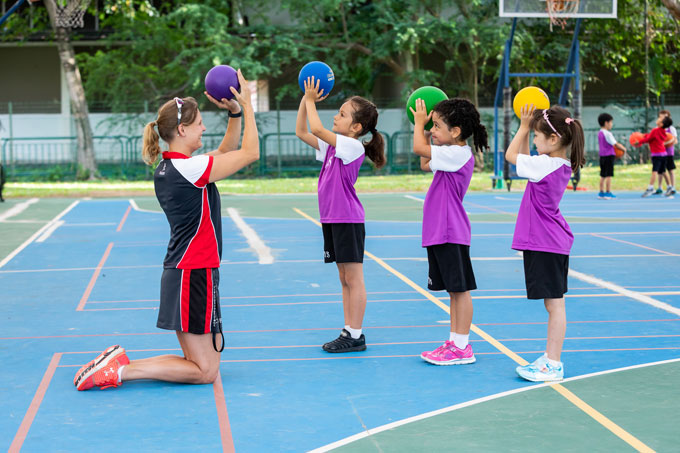 CIS has a culture of innovation, in academic programming and thinking. Faculty adopt a student-centric approach which ensures that programme development, curriculum and assessment are driven by what is best for children and their learning, across the K-12 spectrum. This student-centricity manifests itself in pioneering programmes and learning spaces that simulate the real world, provoke inquiry and investigation, analysis and experimentation, collaboration and communication, and innovation and creativity.
Making Connections
At CIS, students are taught how to think, not what to think. Learning isn't deskbound. Students are taught to become flexible and critical thinkers, creative in the way that they connect ideas and concepts, collaborative in their thinking and inspirational in their capacity to motivate others. They collaborate, they connect with the community and environment around them, and they search for solutions rather than look for the one 'right' answer. They are encouraged to build on their natural curiosity and develop strong communication skills that will enable them to connect with people both on a local and global level.
Instilling a Determination to Act and Achieve
CIS teaches students the value of resilience, giving them the confidence to pursue an idea from inception to completion, as well as providing them with the necessary skills to overcome the barriers they may encounter along the way. At CIS, students are instilled with a sense of drive, purpose and a determination to achieve.
21st Century Success
Today's students are in a unique position; they are the first generation to face a world where exam results alone no longer dictate success. Success in a global environment more than ever before will require not only the ability to come up with fresh and original ideas, but the focus and dedication to turn those ideas into action.
The CIS STEAM (Science, Technology, Environmental Studies, Arts and Mathematics) philosophy and makerspaces provide project based learning experiences that challenge inquisitive minds, fuel innovative thinking, and create a culture of teamwork and collaboration. STEAM provides students with:
An engaging interdisciplinary approach that integrates the five areas of science, technology, environmental studies, arts and mathematics.
Innovative and enlightening learning experiences that are transformational, for both students and educators.
• An inquiry-based approach that helps develop critical thinking skills and creativity, spurring innovation and invention. Students are empowered to take control of their own learning, preparing them to be problem solvers in the real world.
Chinese-English and French-English Bilingual Programmes
Being bilingual in today's world sets children up for success in a globalised world. In addition to the core English programme, students in kindergarten and primary school have the opportunity to enrol in the Chinese-English or French-English (Lakeside only) bilingual programmes. Full details about grades offered are available here. Unlike any other school in Singapore, each bilingual programme offers equal exposure to each language, is fully aligned to the IB Primary Years Programme, and has two native speaking teachers (in the respective languages) per class.
Contact details
Lakeside Campus (Nursery - Grade 12)
7 Jurong West Street 41, Singapore 649414
E: admissions@cis.edu.sg
T: +65 6734 8088
Website: www.cis.edu.sg
Speak with the admissions team to learn more.
Canadian International School Location
Lakeside Campus (Nursery - Grade 12)
Address
7 Jurong West Street 41, Singapore 649414

Nearest MRT from Canadian International School (Lakeside Campus)
0.72 km - LAKESIDE MRT STATION
0.72 km - CHINESE GARDEN MRT STATION
2.17 km - JURONG EAST MRT STATION