Recommend an Agent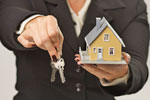 Make your home search simple, reliable and stress-free. Leave the tedious process to our recommended professionals, while you enjoy touring for a great home.
Property Agent Recommendation
Why you SHOULD have an agent to represent you?
Here's a few reasons why you should have a property agent to represent you:
The recommended agent will represent you and protect your interest
Avoid the pitfall of venturing into house hunting without anyone to represent you. The recommended agent shall be obligated to represent you and protect your interest, negotiate for a better deal, ensure the contract is reasonable, condition of the property is acceptable, etc.

Proven Track Record
They are experienced with proven track records of servicing expatriate tenants with after-sales service even after you move in.

Problem Solving
They will be able to recommend solutions to your home-related issues.

Find a Home in the Shortest Time Possible
Provide them with pertinent information pertaining to your needs and wants on your new home and they will be able to shortlist the most suitable location, apartment or house in the shortest time possible.

Their Commitment
Your commitment to them will equate to their commitment to you. They will know your likes and dislikes and thus be able to be more spot-on on what you need.

Stress Free
Spend your day with them so they can take you to the various viewings. Doing it all by yourself would mean you would need to take a cab or look at the maps for directions which can be extremely daunting and time consuming.

Familiarity
The apartments and locations are within their fingertips. Engage their expertise to find your dream home.

Minimize repetitive viewings
Viewing with them will minimize the chance of a repetitive viewing as they will verify the information before scheduling an appointment.

Enjoy the Process
Finding a home should be an enjoyable and stress-free experience.

It's Free if it's a 2-year lease and monthly rental above S$3,500!
You pay nothing for this service if it is a 2-year lease provided the monthly rental is above S$3,500! Service fee for the recommended agent will be paid by the co-broke agent representing the landlord / seller.
Re: PR approval probability 2020
Hi all, I would hope to hear about my chance

Myself (main applicant) - first time applicant

Country of Origin: VN
Ethnicity: VN
Education: NUS High School (4 years), NTU (4 years)
Age: late 20s
Married: Yes 3 years
Kids: No
Work Yrs in SG: Total 5 yrs - 4 times paying tax
Work: tech - big foreign .....



Posted in PR, Citizenship, Passes & Visas for Foreigners
Re: IT - how to know if my email has been read?
It was my question too, but i think there is no way to know if a user read email or not!



Posted in Computer, Internet, Phone & Electronics
Re: PR Approved, but soon to do Graduate Studies
What matters is the date on which your employment contract ends. As long as you manage to book an appointment for PR formalities before that date, you are still okay because you would still be an EP holder and work at the same company. Since you mentioned that your contract ends at the end of July, .....



Posted in PR, Citizenship, Passes & Visas for Foreigners
Cockroach infestation in rental
Am desperate and hoping for some advice.

Long story ahead:

My partner and I found a rental apartment - went down for first viewing, all seems good. We were looking to upgrade to bigger space and hence decided to put down the safety deposit.

Closer to handover date, we were not given the keys .....



Posted in Property Talk, Housing & Rental
Re: 3rd Time PR Rejected, why keep rejected?





You didn't understand what i said. Please read my last post


Hmm but the history should .....