Recommend an Agent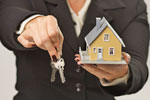 Make your home search simple, reliable and stress-free. Leave the tedious process to our recommended professionals, while you enjoy touring for a great home.
Property Agent Recommendation
Why you SHOULD have an agent to represent you?
Here's a few reasons why you should have a property agent to represent you:
The recommended agent will represent you and protect your interest
Avoid the pitfall of venturing into house hunting without anyone to represent you. The recommended agent shall be obligated to represent you and protect your interest, negotiate for a better deal, ensure the contract is reasonable, condition of the property is acceptable, etc.

Proven Track Record
They are experienced with proven track records of servicing expatriate tenants with after-sales service even after you move in.

Problem Solving
They will be able to recommend solutions to your home-related issues.

Find a Home in the Shortest Time Possible
Provide them with pertinent information pertaining to your needs and wants on your new home and they will be able to shortlist the most suitable location, apartment or house in the shortest time possible.

Their Commitment
Your commitment to them will equate to their commitment to you. They will know your likes and dislikes and thus be able to be more spot-on on what you need.

Stress Free
Spend your day with them so they can take you to the various viewings. Doing it all by yourself would mean you would need to take a cab or look at the maps for directions which can be extremely daunting and time consuming.

Familiarity
The apartments and locations are within their fingertips. Engage their expertise to find your dream home.

Minimize repetitive viewings
Viewing with them will minimize the chance of a repetitive viewing as they will verify the information before scheduling an appointment.

Enjoy the Process
Finding a home should be an enjoyable and stress-free experience.

It's Free if it's a 2-year lease and monthly rental above S$3,500!
You pay nothing for this service if it is a 2-year lease provided the monthly rental is above S$3,500! Service fee for the recommended agent will be paid by the co-broke agent representing the landlord / seller.
Re: Working Remotely from Singapore as a Tax Resident - which pass/structure?




Next, let's talk work passes. If you work for a company that has no legal presence in Singapore, ie, not registered as a legal entity, no office, no nothing, .....



Posted in Business in Singapore
Re: PR approval chance in 2020
You obviously do speak the official language of Government in Singapore. English. I've integrated just fine, been here 39 years and still do not speak any other language but English and a smattering of Bahasa because I worked in Indonesia for 12 years in the 80's and 90's. In fact, unless you are .....



Posted in PR, Citizenship, Passes & Visas for Foreigners
Re: Starting business in Singapore

Hi, I have recently moved to Singapore on DP. I am a sole proprietor of a commodities business in operations for 12+yrs based in Delaware. I am trying to figure out best way to move from DP to my own EP on my business. Options include .....



Posted in Business in Singapore

Hi, I plan to register a company but wonder should it be under my own name or as Pte Ltd. Planning to trade clothe and also some household item, can it be under 1 kind of trading or multiple? Had tried to get consult from some firm but I .....



Posted in Business in Singapore
Re: Question About Entrepass Changes

I'm intending to apply well in advance of coming to Singapore and then, assuming my application is successful, collect the Entrepass a good few months after the IPA letter. Please could anyone confirm that the pass' 1 or 2 year .....



Posted in Business in Singapore