Recommend an Agent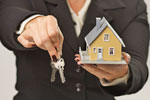 Make your home search simple, reliable and stress-free. Leave the tedious process to our recommended professionals, while you enjoy touring for a great home.
Property Agent Recommendation
Why you SHOULD have an agent to represent you?
Here's a few reasons why you should have a property agent to represent you:
The recommended agent will represent you and protect your interest
Avoid the pitfall of venturing into house hunting without anyone to represent you. The recommended agent shall be obligated to represent you and protect your interest, negotiate for a better deal, ensure the contract is reasonable, condition of the property is acceptable, etc.

Proven Track Record
They are experienced with proven track records of servicing expatriate tenants with after-sales service even after you move in.

Problem Solving
They will be able to recommend solutions to your home-related issues.

Find a Home in the Shortest Time Possible
Provide them with pertinent information pertaining to your needs and wants on your new home and they will be able to shortlist the most suitable location, apartment or house in the shortest time possible.

Their Commitment
Your commitment to them will equate to their commitment to you. They will know your likes and dislikes and thus be able to be more spot-on on what you need.

Stress Free
Spend your day with them so they can take you to the various viewings. Doing it all by yourself would mean you would need to take a cab or look at the maps for directions which can be extremely daunting and time consuming.

Familiarity
The apartments and locations are within their fingertips. Engage their expertise to find your dream home.

Minimize repetitive viewings
Viewing with them will minimize the chance of a repetitive viewing as they will verify the information before scheduling an appointment.

Enjoy the Process
Finding a home should be an enjoyable and stress-free experience.

It's Free if it's a 2-year lease and monthly rental above S$3,500!
You pay nothing for this service if it is a 2-year lease provided the monthly rental is above S$3,500! Service fee for the recommended agent will be paid by the co-broke agent representing the landlord / seller.
i'm in town to cast my vote, boys!
flew in this afternoon via HKG! i badly wanted to cast my ballot...

now i'm holed up at a hotel and i'm not sure if this trip has been worth it because nobody knows what's going to happen (the election officials coming to the door OR... just if they're appearing just in spirit).

and i'm now too .....



Posted in Leisure Chat, Jokes, Rubbish
Re: Former PR wishing to return

Hi PNGMK- thanks for the reply.

Your advice pretty much confirms my hunch. Although I do know of at least 1 case .....



Posted in National Service
Re: PEP processing time (personal employment pass)
It's good to see positive results coming through for everyone.
Any response for fag end of April or early May applications, pls keep us posted. This forum has been quite informative and collaborative so far. Keep it coming. Cheers!



Posted in Relocating, Moving to Singapore
New EP application during card registration stage
Heyy guys!

I am in bit of a situation related to employment pass and changing companies, hoping I will get some answers and suggestions on how to proceed after the below sequence of events:

1) Interviewing with company A and Company B
2) Company B is bigger(around 3500employees) and stable than .....



Posted in Relocating, Moving to Singapore
Re: Has rent dropped due to Covid 19?
It's just two parameters and they could be due to WFH, but both our elevator and our shuttle have been sans peeps for some time now when we get on.

Then again, I think I read that 60,000 expats had been let go recently, so it looks like rentals will indeed slip further going forward.



Posted in Property Talk, Housing & Rental