Recommend an Agent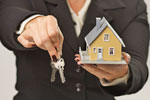 Make your home search simple, reliable and stress-free. Leave the tedious process to our recommended professionals, while you enjoy touring for a great home.
Property Agent Recommendation
Why you SHOULD have an agent to represent you?
Here's a few reasons why you should have a property agent to represent you:
The recommended agent will represent you and protect your interest
Avoid the pitfall of venturing into house hunting without anyone to represent you. The recommended agent shall be obligated to represent you and protect your interest, negotiate for a better deal, ensure the contract is reasonable, condition of the property is acceptable, etc.

Proven Track Record
They are experienced with proven track records of servicing expatriate tenants with after-sales service even after you move in.

Problem Solving
They will be able to recommend solutions to your home-related issues.

Find a Home in the Shortest Time Possible
Provide them with pertinent information pertaining to your needs and wants on your new home and they will be able to shortlist the most suitable location, apartment or house in the shortest time possible.

Their Commitment
Your commitment to them will equate to their commitment to you. They will know your likes and dislikes and thus be able to be more spot-on on what you need.

Stress Free
Spend your day with them so they can take you to the various viewings. Doing it all by yourself would mean you would need to take a cab or look at the maps for directions which can be extremely daunting and time consuming.

Familiarity
The apartments and locations are within their fingertips. Engage their expertise to find your dream home.

Minimize repetitive viewings
Viewing with them will minimize the chance of a repetitive viewing as they will verify the information before scheduling an appointment.

Enjoy the Process
Finding a home should be an enjoyable and stress-free experience.

It's Free if it's a 2-year lease and monthly rental above S$3,500!
You pay nothing for this service if it is a 2-year lease provided the monthly rental is above S$3,500! Service fee for the recommended agent will be paid by the co-broke agent representing the landlord / seller.
Re: The "good wine deals" master thread
Yeah, I finally retired last March at the young age of 71.5 yrs. Due to some bad luck a couple years ago, my retirement plans changed considerably. I'll be staying here. Both of mine are now married and the eldest (daughter) has given me two grandsons to spoil rotten. Things could be worse I guess .....



Posted in Staying, Living in Singapore
Hi, anybody waiting for results after medical on 13 or 14 Jan, could you pm me! We could update each other on the progress of waiting haha



Posted in Airline Careers
Re: How foreign health insurance company check our medical history?
Are you asking whether you should lie when you get an insurance policy?

I wouldn't recommend, even without being an expert on insurance laws it could easily can make you insurance policy void, and they'll use every trick try not pay you if you get caught.

for example if you are treated by a .....



Posted in Insurance
Re: The "good wine deals" master thread
yes, been some time, I'm still around. Like you too, weren't you supposed to retire (have you?) and move back to US of A by now? or did Trump change your mind.

I'm just got my younger one started in P1 this month so I still need to work quite a few years.



Posted in Staying, Living in Singapore
There's Chevy's that used to be in a good old times in Katong, but moved to more central location on beach road in arab street area. I'm not a regular any more, but I'm pretty sure they still have a pool table. Was always a nice bar, not same in city but still better end of casual drinks places.



Posted in Wine & Dine