Recommend an Agent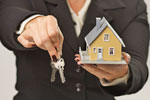 Make your home search simple, reliable and stress-free. Leave the tedious process to our recommended professionals, while you enjoy touring for a great home.
Property Agent Recommendation
Why you SHOULD have an agent to represent you?
Here's a few reasons why you should have a property agent to represent you:
The recommended agent will represent you and protect your interest
Avoid the pitfall of venturing into house hunting without anyone to represent you. The recommended agent shall be obligated to represent you and protect your interest, negotiate for a better deal, ensure the contract is reasonable, condition of the property is acceptable, etc.

Proven Track Record
They are experienced with proven track records of servicing expatriate tenants with after-sales service even after you move in.

Problem Solving
They will be able to recommend solutions to your home-related issues.

Find a Home in the Shortest Time Possible
Provide them with pertinent information pertaining to your needs and wants on your new home and they will be able to shortlist the most suitable location, apartment or house in the shortest time possible.

Their Commitment
Your commitment to them will equate to their commitment to you. They will know your likes and dislikes and thus be able to be more spot-on on what you need.

Stress Free
Spend your day with them so they can take you to the various viewings. Doing it all by yourself would mean you would need to take a cab or look at the maps for directions which can be extremely daunting and time consuming.

Familiarity
The apartments and locations are within their fingertips. Engage their expertise to find your dream home.

Minimize repetitive viewings
Viewing with them will minimize the chance of a repetitive viewing as they will verify the information before scheduling an appointment.

Enjoy the Process
Finding a home should be an enjoyable and stress-free experience.

It's Free if it's a 2-year lease and monthly rental above S$3,500!
You pay nothing for this service if it is a 2-year lease provided the monthly rental is above S$3,500! Service fee for the recommended agent will be paid by the co-broke agent representing the landlord / seller.
Re: MUST visit places in Singapore
Yesterday evening I went to the Night Safai at 7.15pm and afterwards to the Rainforest Lumina. Total Price 2 Adult 2 Child SGD 170. Overall the Night Safari was nice but not what I expected. However the Rainforest Lumina was amazing and definatly a MUST SEE (!). Its a 40-60 minute walk throu the .....



Posted in Entertainment, Leisure & Sports
some good numbers there to look. For me the most relevant is the restaurant price index as a traveler.
housing etc, not much impact as I won't change living countries, or well maybe when I retire but that's still quite some time away I'm afraid.

The restaurant one does shows how cheap Japan is .....



Posted in Relocating, Moving to Singapore
Re: Kid born abroad to Singaporean?
My short advice simply:



This is based on the fact that you had to ask about how to get out of NS. If you as parents think that your son cannot do NS, and are basically trying to wiggle around it somehow, why do .....



Posted in Relocating, Moving to Singapore
Re: The "good wine deals" master thread
From my pretty well covered cheap consumables list I'd now pick as no 1:
Italian Riondo brand on redmart/lazada: mostly 16.XS$ for prosecco, variety or red and whites depending on your preferences. Suit well for hot climate, thought the whites are italian style pinot grigio, soave etc, so not for .....



Posted in Staying, Living in Singapore
I don't believe you can auction HDB's. I may be wrong but I've never seen them auctioned. Remember HDB has to approve all HDB buyers so that might stop an auction style process.



Posted in Property Talk, Housing & Rental