Recommend an Agent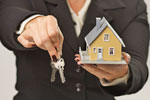 Make your home search simple, reliable and stress-free. Leave the tedious process to our recommended professionals, while you enjoy touring for a great home.
Property Agent Recommendation
Why you SHOULD have an agent to represent you?
Here's a few reasons why you should have a property agent to represent you:
The recommended agent will represent you and protect your interest
Avoid the pitfall of venturing into house hunting without anyone to represent you. The recommended agent shall be obligated to represent you and protect your interest, negotiate for a better deal, ensure the contract is reasonable, condition of the property is acceptable, etc.

Proven Track Record
They are experienced with proven track records of servicing expatriate tenants with after-sales service even after you move in.

Problem Solving
They will be able to recommend solutions to your home-related issues.

Find a Home in the Shortest Time Possible
Provide them with pertinent information pertaining to your needs and wants on your new home and they will be able to shortlist the most suitable location, apartment or house in the shortest time possible.

Their Commitment
Your commitment to them will equate to their commitment to you. They will know your likes and dislikes and thus be able to be more spot-on on what you need.

Stress Free
Spend your day with them so they can take you to the various viewings. Doing it all by yourself would mean you would need to take a cab or look at the maps for directions which can be extremely daunting and time consuming.

Familiarity
The apartments and locations are within their fingertips. Engage their expertise to find your dream home.

Minimize repetitive viewings
Viewing with them will minimize the chance of a repetitive viewing as they will verify the information before scheduling an appointment.

Enjoy the Process
Finding a home should be an enjoyable and stress-free experience.

It's Free if it's a 2-year lease and monthly rental above S$3,500!
You pay nothing for this service if it is a 2-year lease provided the monthly rental is above S$3,500! Service fee for the recommended agent will be paid by the co-broke agent representing the landlord / seller.
Unwind Within Nature at the Glamping Resort
Resorts with teepee tent concepts are in trend lately. The millennials and the young at heart are attracted to this trend that offers a glamorous camping experience, or widely known as glamping.

Glamping is a perfect fusion where nature meets luxury. Imagine yourself spending the whole day .....



Posted in Travel & Holidays
Addressing financial stability risks
At this critical time in the fight against COVID-19, we are faced with the sudden decline in external demand, disruption in supply chains, and reduced spending at home.

As part of our efforts to provide the best support to our clients as well as continuously improve our services, please assist us .....



Posted in Surveys
Re: How was your Circuit breaker Day 1?
More people than usual in East Coast Park for that time of the morning. Most people keeping their distance and no groups.



Posted in General Discussions
Re: How was your Circuit breaker Day 1?
Sinkies aren't playing their part. Too many people around, cars parked in quiet streets with groups meeting, everyone who hasn't jogged for 20 years has decided to do it again. The Gahmen will slap this shite down unfortunately which means even tighter control.



Posted in General Discussions
How was your Circuit breaker Day 1?
How was everyone's CB day 1? Hope everyone is well rested at home.



Posted in General Discussions