Recommend an Agent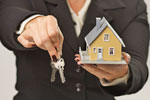 Make your home search simple, reliable and stress-free. Leave the tedious process to our recommended professionals, while you enjoy touring for a great home.
Property Agent Recommendation
Why you SHOULD have an agent to represent you?
Here's a few reasons why you should have a property agent to represent you:
The recommended agent will represent you and protect your interest
Avoid the pitfall of venturing into house hunting without anyone to represent you. The recommended agent shall be obligated to represent you and protect your interest, negotiate for a better deal, ensure the contract is reasonable, condition of the property is acceptable, etc.

Proven Track Record
They are experienced with proven track records of servicing expatriate tenants with after-sales service even after you move in.

Problem Solving
They will be able to recommend solutions to your home-related issues.

Find a Home in the Shortest Time Possible
Provide them with pertinent information pertaining to your needs and wants on your new home and they will be able to shortlist the most suitable location, apartment or house in the shortest time possible.

Their Commitment
Your commitment to them will equate to their commitment to you. They will know your likes and dislikes and thus be able to be more spot-on on what you need.

Stress Free
Spend your day with them so they can take you to the various viewings. Doing it all by yourself would mean you would need to take a cab or look at the maps for directions which can be extremely daunting and time consuming.

Familiarity
The apartments and locations are within their fingertips. Engage their expertise to find your dream home.

Minimize repetitive viewings
Viewing with them will minimize the chance of a repetitive viewing as they will verify the information before scheduling an appointment.

Enjoy the Process
Finding a home should be an enjoyable and stress-free experience.

It's Free if it's a 2-year lease and monthly rental above S$3,500!
You pay nothing for this service if it is a 2-year lease provided the monthly rental is above S$3,500! Service fee for the recommended agent will be paid by the co-broke agent representing the landlord / seller.
Yes, is quite renowned and is among the best in the world these days. It helps businesses create customized domains at the best of prices on secure servers.



Posted in General Discussions
How good is the Tummy Tuck Belt?
is a renowned fat buster and belly trimmer. It can be worn under daily clothing. The provider of this belt also complements buyers with a thermal accelerator cream which can help burn down belly fat at a faster rate. The .....



Posted in General Discussions
Re: Re-entry to Singapore from UK

"2. SG may not allow you back in" What is this based on? I wasn't aware of people being refused re entry - I have a company and family that live here - are people really being refused entry completely?


no hard evidence I .....



Posted in Staying, Living in Singapore
Get the Best treatment for Prostate cancer in India
Looking for the best available treatment for Prostate cancer at a very affordable price, GoMedii is
your medical treatment partner we will guide and suggest you one of the best and finest doctors for
.

Our aim is to provide one .....



Posted in Beauty, Health & Fitness
How to Turn Off Facebook Two-Factor Authentication without Phone Number
You can quickly turn off two-step verification process on your Android phone or tablet. You just need to open your device's Settings app Google nestled in Manage your Google Account section. Now, at the top, Security is mentioned; click on that. Once done with the above steps, tap on 2-Step .....



Posted in General Discussions