Recommend an Agent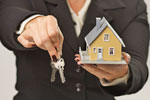 Make your home search simple, reliable and stress-free. Leave the tedious process to our recommended professionals, while you enjoy touring for a great home.
Property Agent Recommendation
Why you SHOULD have an agent to represent you?
Here's a few reasons why you should have a property agent to represent you:
The recommended agent will represent you and protect your interest
Avoid the pitfall of venturing into house hunting without anyone to represent you. The recommended agent shall be obligated to represent you and protect your interest, negotiate for a better deal, ensure the contract is reasonable, condition of the property is acceptable, etc.

Proven Track Record
They are experienced with proven track records of servicing expatriate tenants with after-sales service even after you move in.

Problem Solving
They will be able to recommend solutions to your home-related issues.

Find a Home in the Shortest Time Possible
Provide them with pertinent information pertaining to your needs and wants on your new home and they will be able to shortlist the most suitable location, apartment or house in the shortest time possible.

Their Commitment
Your commitment to them will equate to their commitment to you. They will know your likes and dislikes and thus be able to be more spot-on on what you need.

Stress Free
Spend your day with them so they can take you to the various viewings. Doing it all by yourself would mean you would need to take a cab or look at the maps for directions which can be extremely daunting and time consuming.

Familiarity
The apartments and locations are within their fingertips. Engage their expertise to find your dream home.

Minimize repetitive viewings
Viewing with them will minimize the chance of a repetitive viewing as they will verify the information before scheduling an appointment.

Enjoy the Process
Finding a home should be an enjoyable and stress-free experience.

It's Free if it's a 2-year lease and monthly rental above S$3,500!
You pay nothing for this service if it is a 2-year lease provided the monthly rental is above S$3,500! Service fee for the recommended agent will be paid by the co-broke agent representing the landlord / seller.
The problem I have with SMS was posting harmful misinformation about the HK protesters, and then compounding it by refusing to correct it, and then dishing out childish personal insults. That's really shite moderation, sorry.



Posted in General Discussions
Re: Tax residency and working remotely, away from Singapore

The global managers that I spoke of are not likely to see a great deal of difference, whether their income is taxed at the progressive 0-22% resident rates or the flat 15% non-resident rate in Singapore - in fact, the latter may even .....



Posted in Careers & Jobs in Singapore
Re: Why are people so crazed about bubble tea
I've never tried the stuff. But I drink Pepsi Black or double-bagged Boh teh O kosong, so maybe sugar is the reason.



Posted in Beauty, Health & Fitness
Re: any recommendation for hair dandruff problem?
I used HandS most of my adult life until all my hair fell out. Sadly it wasn't the HandS but hereditary! The friar Tuck ring (or some call it the toilet seat) that was left got shaved off 14 years ago and I've been a skinhead ever since. But, back in the day, HandS was my go to if dandruff appeared.



Posted in Beauty, Health & Fitness
Re: Drinking water in Singapore ? Water filters
Maybe I'm just hardcore. Been here 38 years now. First 15 in 50 year old Black and Whites in Seletar Camp. Balance have been in an HDB built in the mid 1980's. No noticeable health issues. WHO says Singapore water is among the best in the world and much better than the vast majority of cities in .....



Posted in Beauty, Health & Fitness