Recommend an Agent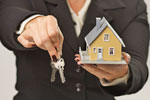 Make your home search simple, reliable and stress-free. Leave the tedious process to our recommended professionals, while you enjoy touring for a great home.
Property Agent Recommendation
Why you SHOULD have an agent to represent you?
Here's a few reasons why you should have a property agent to represent you:
The recommended agent will represent you and protect your interest
Avoid the pitfall of venturing into house hunting without anyone to represent you. The recommended agent shall be obligated to represent you and protect your interest, negotiate for a better deal, ensure the contract is reasonable, condition of the property is acceptable, etc.

Proven Track Record
They are experienced with proven track records of servicing expatriate tenants with after-sales service even after you move in.

Problem Solving
They will be able to recommend solutions to your home-related issues.

Find a Home in the Shortest Time Possible
Provide them with pertinent information pertaining to your needs and wants on your new home and they will be able to shortlist the most suitable location, apartment or house in the shortest time possible.

Their Commitment
Your commitment to them will equate to their commitment to you. They will know your likes and dislikes and thus be able to be more spot-on on what you need.

Stress Free
Spend your day with them so they can take you to the various viewings. Doing it all by yourself would mean you would need to take a cab or look at the maps for directions which can be extremely daunting and time consuming.

Familiarity
The apartments and locations are within their fingertips. Engage their expertise to find your dream home.

Minimize repetitive viewings
Viewing with them will minimize the chance of a repetitive viewing as they will verify the information before scheduling an appointment.

Enjoy the Process
Finding a home should be an enjoyable and stress-free experience.

It's Free if it's a 2-year lease and monthly rental above S$3,500!
You pay nothing for this service if it is a 2-year lease provided the monthly rental is above S$3,500! Service fee for the recommended agent will be paid by the co-broke agent representing the landlord / seller.
Re: IPA validity period for PR formalities?
Hi,

Because I'm currently overseas and requesting the extension through email. According to ica website extension can be done by emailing them. So I'm not sure how they going to make the changes when they don't have my ipa letter.



Posted in PR, Citizenship, Passes & Visas for Foreigners
Re: how to calculate gross salary
The Annexe A form that you'd have received from HR should have Base salary and Gross salary info. Why don't you key in the same in your application in order to avoid confusion?



Posted in PR, Citizenship, Passes & Visas for Foreigners
I know of a couple of Myanmar Nationals who have gotten PR and one who received SGC last year (also an engineer). He had many rejections but continued to be persistent. He is also a long standing member of our Resident's Committee (how I know him). He probably been there as long as I have (12 .....



Posted in PR, Citizenship, Passes & Visas for Foreigners
Good reminder PNGMK, thanks. Another consideration is when banks/other websites sometimes ask backup security questions such first job company city or year. A hacker can get such info from a public Linkedin profile. So I prefer to keep mine representative but not necessarily exact and choose .....



Posted in General Discussions
Employment records getting jumbled up in SPR online application
Hi folks,

Has anyone encountered this issue during online Singapore Permanent Residence application - once you click on the save button, past employment records get jumbled up and will go out of the chronological order in which I had originally keyed. I noticed the same issue with the Past .....