Photography Services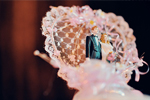 Have your precious moments captured on photos as you might miss it so quickly without noticing it. Our team of professional photographers aim to capture beautiful journalistic shots – be it children, teens, friends, families or couples, on your very important day.
Email: enquiry@singaporeexpats.com
Photography Services

Have your precious moments captured on photos as you might miss it so quickly without noticing it. Our team of professional photographers aim to capture beautiful journalistic shots – be it children, teens, friends, families or couples, on your very important day.

NEWBORN PACKAGE
Up to 3 hours of photography coverage
One hospital location
30-50 photos digitally enhanced and post processed
Return of softcopies on DVD
Rates: $700

OUTDOOR PACKAGE
Up to 3 hours of photography coverage
One outdoor location of your choice
One outfit change for children only
Maximum of 5 family members, $20 per additional person
50 photos digitally enhanced and post processed
Return of softcopies on DVD
Rates: $700

EVENT PHOTOGRAPHY (Birthday, parties, baby shower, baby full month)
Up to 3 hours of photography coverage
One indoor or outdoor location of your choice
All photos will digitally post processed
Return of softcopies
Rates: $700
Kindly note:
Sessions are subject to conditions of weather on the day itself for outdoor packages
A S$200 non-refundable deposit is required to confirm your session slot
Your session is valid for a period of 2 months upon confirmation.
Your deposit is non-refundable but it can be transferred to another session owner
You will be required to make payment for the balance of your session fee when your photos are released to you
You will be informed once it is ready for collection or posted
Optional Add-On Available:
Photo Book: S$150
10 x 8 inches (25 x 20 centimetres)
Waiting time of 2-3 weeks

Please allow at least:
3 weeks after your session for the photographs to be processed
1 week for the processing and delivery of the photos.
Please email enquiry@singaporeexpats.com for enquiries and bookings.