Guides for Expats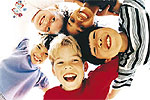 Education is essential for every child, and it can start as early as preschool years. Singapore Expats comprehensive list of schools from preschools to playgroups.

Please contact us to add to this list.
Enrichment
MagiKats Maths and English Centre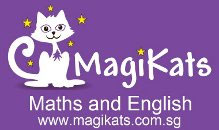 About MagiKats (MOE Registered)
MagiKats is a UK based education program started since 1984 boasting a global presence spanning across the United Kingdom, Australia, the Middle East and for the first time, will be launched in ASEAN in Singapore. The MagiKats Maths and English Curriculum has gone through stringent assessments and reviews from the Ministry of Education-MOE and we are proud to confirm that MagiKats Maths and English Centre is registered with MOE. Our curriculum supports the Singapore National Syllabus suitable for all students of all abilities from pre-schoolers to those taking their GCE 'O' Levels.
MagiKats- a Different Approach
MagiKats, offers an out of school program that is tailored for your children. Our UK based program is designed to bridge any learning gaps that exist in their core skills or to enhance their learning capabilities for the more advanced eager learner. We believe that our program does not only cover the academic aspects of learning but also inculcates values to mould the holistic being of a child through adopting real life soft skills and fostering ownerships of their assigned task and goals.
MagiKats Workshops
Here at MagiKats, your children will attend 2hourly weekly workshop sessions where they will be coached and mentored in structured intimate small size learning groups.
Within these workshops, they will learn alongside others and thus do not feel singled out or isolated, enjoying immediate support and help with any topics that they are currently tackling at school; whilst also benefitting from individual coaching and mentoring. They will also benefit from the time based worksheets that are placed within the workshops to build their core excellence competencies.
At the end of the workshop, your children will be requested to self-rate their learning for the day and their mentor will do a review at the end of the workshop to recap and ensure that learning progress is well and managed and tracked for the next workshop session that the student will attend next week.
MagiKats Aims to mould a child, not just academically but holistically!
With an understanding of human behaviors, we offer reward programs. One way is through stamps collections on a weekly basis for the efforts that the students put in at the academic level as well as when a child adopts and follows rules and guidelines set out in the centre alongside with taking ownerships of their learning and tasks assigned to them.
Stamps collected can be exchanged for prizes and gifts and recognition of Top Student will be announced after each term as well as overall well deserved students will be rewarded at the MagiKats Annual Hero Awards Day.
Constant motivation and encouragement is a positive approach that we adopt here to build confidence and a love for learning for your children.
Secure a placement session with our Centre today!
to take advantage of the Promotions available for only a short period.
Our priority is unwavering-it is your children's education.
Do contact us for more details.
MagiKats Maths and English Centre
T: 6467 1369
M: 81289393/ 90089066
www.magikats.com.sg
Get Real Insights at www.facebook.com/Magikatssg
896 Dunearn Road, Bukit Timah
#04-01A Sime Darby Centre
Singapore 589472
TELC - The Experiential Learning Centre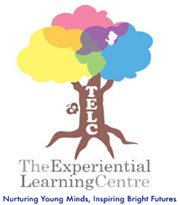 TELC is an accredited childcare centre located in Holland area that offers half-day and full-day bilingual programme for children from 18 months to 6 years of age. TELC's mission is to provide a haven for children, parents and teachers to experience personal success and a joy for learning. Founded in 1993, TELC believes that children will achieve optimal growth and development when they are surrounded by love in a secure environment.
TELC's philosophy is based on an Experiential Learning approach that encourages hands-on experimentation and interaction with others. Foundations for English Language and Literacy, Chinese Language, and Mathematics are centred on meaningful activities that promote usage and application.
TELC's focus is on the holistic development of each child, by providing developmentally appropriate activities for all children that recognize individual differences and strengths.
Our Daily Programme
A comprehensive daily Mathematics programme that was developed to closely link preschool Math to Primary School Math
A multisensory literacy programme inspired by Montessori and Letterland that targets individual development of reading and writing skills
An effective Chinese programme that promotes confidence in spoken and written Chinese
Montessori Practical Life Skills and Sensorial Activities
Music and Movement
A daily variety of Outdoor Experiences including sand and water play
Afternoon Activities include English and Mandarin Speech and Drama / Discovery Club / Cookery / Messy Art and Gymnastics (optional programmes).
With small class sizes and low teacher-child ratio, each child is given individual attention to thrive in a nurturing environment. Caregivers and parents are most welcome to bring their children along to visit the centre and get a feel of the TELC experience. Please call or email to make an appointment.

The Experiential Learning Centre
9 Grove Drive, Singapore 279050
Tel: (+65) 6466 4533
Email: enquiry@telc.com.sg
Website: www.telc.com.sg
Childcare
Rosemount Kindergarten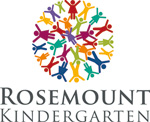 Established in 1999, Rosemount Kindergarten is Singapore's leading international school for children aged 3 to 6.
Providing schooling at the Preschool, Kindergarten and Early Primary levels, with one of the lowest child to teacher ratios in Singapore; Rosemount values and promotes quality early childhood education.
The school curriculum, which is designed to cater for all nationalities, is based on the International Baccalaureate Early Years Program.
Understanding the important role that teachers play in delivering quality education to children, Rosemount maintains that only qualified, experienced and passionate teachers are employed at the school.
Additionally, our family orientated approach to education means that children attending Rosemount learn in a caring and safe environment; and parents become an active participant in their child's development and the school.
For more information about Rosemount Kindergarten, visit our website at www.rosemountkindergarten.com
Rosemount Kindergarten
Telephone: +65 6446 4636
Address: 25 Ettrick Terrace, Siglap, Singapore 458588
Email: school@rosemount.com.sg
Website: www.rosemountkindergarten.com

Kindergarten
Rosemary Hall Montessori Kindergarten

Rosemary Hall Montessori Kindergarten was established to meet the growing need for very high quality pre-school education for children of all nationalities in Singapore. We aim to provide the child with ample opportunity for growth, in a safe and pleasing environment, that will nurture him through his early childhood years. Rosemary Hall Montessori aims to develop an intelligent, emotionally stable, gracious, and cultured child. Through a rigorous Montessori curriculum and rich array of after-school enrichment activities, ample opportunity for both outdoor and indoor run and play, and an emphasis on patient nurturing, we foster learning, growth and preparation for the world ahead. Children who graduate from Rosemary Hall are self-motivated, self-disciplined and poised.
Our program brings the best of Early Childhood Education into a single place: The Montessori curriculum focuses on development in Mathematics, Language, Practical Life, Sensorial studies and Culture. Our after-school enrichment programs include Speech and Drama, which instills self-confidence and a strong grasp of the English language, Art and Craft, which fosters creativity and imagination, Music and Movement, which encourages expressiveness and agility, as well as Sciences, which develops inquisitiveness and builds on the knowledge of the world around us. We furthermore believe in the value of mastering a second language, and run an integrated Mandarin program to inculcate effective bilingualism.
For our working parents in the Raffles Link area, we provide services such as "Instant Access" where your child is brought to you during your work day, and "Pick up and Drop off" from your office lobby.
Morning Session: 8.30AM- 12.30PM
Afternoon Session: 1PM- 4PM
Extended Day Session: 8.30AM- 3PM
After school Enrichment: 4PM-6PM
We are located at 6 Raffles Boulevard, #03-115 Marina Square.
Tel: +65-64936918
Email: admin@rosemaryhall.com
www.rosemaryhall.com
Preschools
Camberly Pre-school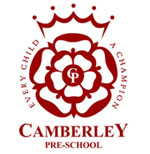 Camberley Pre-school is a premium pre-school providing full-day and half-day programmes for children between 18 months to 6 years. With a vision to provide children with the best pre-school experience and education, Camberley believes in:
Providing A Safe, Healthy, Child-centred and Positive Environment of Learning
Providing A Holistic Programme based on research-based best practices
Fostering Home-School Partnership
Carrying out On-going Evaluation and Assessment
Respecting Every Child
Our Programmes and Services
The Camberley programme is holistic and developmentally appropriate. It promotes experiential learning through hands-on and authentic experiences relating to exciting and meaningful themes. We prepare children for learning through inquiry by employing the inquiry approach in a progressive manner from the playgroup to kindergarten years.
Our curriculum supports the development of skills and competencies in Language & Literacy, Numeracy, Science & Discovery, Motor Skills, Music & Movement, Art & Craft and Self & Social Awareness.
The Camberley curriculum is divided into 3 levels, each catering to the unique set of needs and developmental characteristics of the different age groups:
Camberley Explorers, the PLAYGROUP curriculum, is centred on exploratory and stimulating experiences. This curriculum launches children into a journey of learning and discovery, and exposes them to varied social experiences.
Camberley Inquirers, the NURSERY curriculum, focuses on promoting discovery through inquiry, with a focus on using play as a tool for purposeful acquisition of knowledge and skills.
Camberley Discoverers, the KINDERGARTEN curriculum, nurtures and fulfils children's natural curiosities by facilitating acquisition of knowledge and skills through an inquiry approach. This curriculum meets children's needs for academic capabilities and school readiness.
The Camberley Advantage
In addition to Camberley's core curriculum, we include the following exciting programmes to enhance children's learning:
CamberleyMath (Numeracy)
CamberleyCare (Character Building)
CamberleyTots (Fine Motor Skills)
Letterland (Phonics)
CamberleyActs (Performing Arts)
Contact Us
Address: 16 Flower Road Singapore 549405
Telephone: +65 6383 5025
Fax: +65 6383 5052
Website: www.camberley-edu.com
Email: enquiries@camberley-edu.com
Nexus International School, Singapore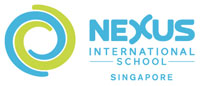 Nexus International School, Singapore (NISS), started in January 2007.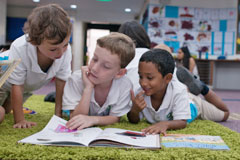 NISS currently meets the educational needs of about 400 students from over 50 different countries. Enrolment is steadily increasing to meet the educational needs of the children of expatriates in Singapore.
The 470,000 sq ft campus at 201 Ulu Pandan Road has facilities to support all academic and co-curricular programme for up to 1,200 students. These include swimming pools, gymnasiums, sports fields, as well as Science, Computer and Multi-media laboratories to support our Centres of Excellence - Sciences, Arts and Sports.
NISS has a team of highly qualified international educators delivering a well-balanced curricula based on the best standards and practices used around the world. NISS is an authorised International Baccalaureate (IB) World School for Primary Years Programme (PYP) and Diploma Programme (DP). It is a member of the Council of International Schools (CIS), and an approved Cambridge International Examinations (CIE) Centre. NISS is currently a candidate school for the CIS/WASC accreditation.
NISS is a member of Taylor's Education Group and the second Nexus International School (NIS) campus in the region. The first NIS is located in Putrajaya, Malaysia.
Nexus International School
201 Ulu Pandan Road Singapore 596468
Tel +65 6536 6566, Fax +65 6536 6866
Web www.nexus.edu.sg
Email enquiry@nexus.edu.sg
Two by Two Schoolhouse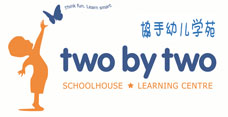 Two by Two Schoolhouse is a kindergarten cum enrichment centre with a Mandarin emphasis. We specialize in language acquisition and have successfully developed a curriculum that nurtures lifelong learning.
Our background
Two by Two Schoolhouse was founded by two mothers who only wanted the best learning environment for their children. We wanted to create innovative and experiential programs whereby our children could learn through play.
Our methodology
We have created a stress-free, natural and immersive environment with a low teacher-student ratio, for our children to be able to grasp the nuances of the language effortlessly through a play based and child initiated approach.
Our curriculum exposes children to a wide spectrum of topics, firing their imagination and encouraging curiosity, ultimately developing a confident and effectively bilingual child.
Learning takes place through structured hands on activities and is not confined to the classroom. We have frequent field trips which reinforce learning and also a Multisports program to develop children's physical and mental capabilities.
Our strength
We have seen great success with the children enrolled at our school. They are of diverse heritage and ethnicity, with the non-local nationalities making up 40% of our enrolment. This provides invaluable opportunities for greater learning experiences and exchange of knowledge.
Watching our non-native speakers using Mandarin confidently and effectively is testimony of the success of our teaching methodology. A good insight into our philosophy and the success of our program can be gleaned from our corporate video at our website www.twobytwo.sg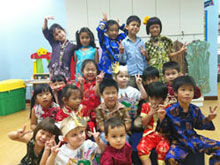 Our Centre
Core Daily Program
2 Sessions
Either 830am – 1230pm
or 1pm to 5pm
Afternoon Enrichment
Mandarin Speech and Drama
Life Science
Abacus
Wushu
Cookery
Mandarin Language and Literacy
Music
Art

Call us today to enjoy free trial classes and ongoing promotions!

Two by Two Schoolhouse
46 East Coast Road #01-03 EastGate
Singapore 428766

Tel: 62450838
Email: enquiry@twobytwo.sg
Website: www.twobytwo.sg
White Lodge Early Learning Centre (WLELC)

White Lodge Early Learning Centre (WLELC) offers quality pre-school education from the ages 18 months – 6 and a half years. WLELC has 260 students from 16 nationalities and admits students from Playgroup to Kindergarten. It offers a comprehensive curriculum based on the most up-to-date education practices and revolves around guided, play-based practices. Thus its low teacher child ratio of 1:6.
WLELC emphasises on each child individually so that they grow in understanding, awareness and responsibility. Sessions run daily from 9.15am to 12.15am or 9.15am to 2.15pm with a choice of 2, 3 or 5 day placement.
Address: 39 Linden Drive, Singapore 288712
Tel: (65) 6468 8846 Fax: (65) 6762 0215
Email: wlelc@singnet.com.sg
Preschools at Bukit Timah
Cherrybrook Kindergarten
Address: 5 Vanda Road, Singapore 287775
Tel: (65) 6468 6550
German European School Singapore
Address : 72 Bukit Tinggi Road, Singapore 289760
Tel: (65) 6469 1131
Raffles House Preschool Pte Ltd
Address: 1 Robin Drive, Singapore 258261
Tel: (65) 6732 1455

Preschools at Holland
Buttercups Montessori Kindergarten Pte Ltd
Address: 37 Grove Lane, Singapore 279029
Tel: (65) 6462 4838
Faith Montessori Centre
Address: 4 Moonbeam Walk, Singapore 277219
Tel: (65) 6465 2751
Nanyang Kindergarten
Address: 118 Kings Road, Singapore 268155
Tel: (65) 6466 3375
NTUC Childcare Centre
Address: 170 Ghim Moh Road #03-03 Ulu Pandan Community Building,
Singapore 279621
Tel: (65) 6468 3725
St James' Church Kindergarten
Address: 1 Leedon Road, Singapore 267878
Tel: (65) 6468 7609

Preschools at East Coast
Raffles Montessori Pte Ltd
Address: No.95 Telok Kurau Road, Singapore 423797
Tel: (65) 6841 1111
Christ Methodist Church Kindergarten
Address: 597 East Coast Road, Singapore 429082
Tel: (65) 6344 8823
Schoolhouse By The Bay
Address: 51 Kampong Arang Road, Singapore 438178
Tel: (65) 63458258
NTUC Childcare Centre
Address: 1 Haig Road #01-555, Singapore 430001
Tel: (65) 6846 3065
Learning Tree Preschool Pte Ltd
Address: 26A Ulu Siglap, Singapore 457184
Tel: (65) 6242 9975

Preschools at West Coast
Ellas Kindergarten Pte Ltd
Address: 12 West Coast Walk #02-16 West Coast Recreation Centre,
Singapore 127157
Tel: (65) 6778 1293
Japanese Kindergarten (Singapore) Pte Ltd
Address: 251 West Coast Road, Singapore 127390
Tel: (65) 6779 3434 / (65) 6776 2930
Tanglin Trust School Limited
Address: Portsdown Road, Singapore 139294
Tel: (65) 67703171
TownforKids Pte Ltd
Address: 10 Ayer Rajah Crescent, Singapore 139940
Tel: (65) 6776 1888

Preschools at North
Cherie Hearts Kids-At-Play Pte Ltd
Address: 34 Westlake Ave, Singapore 574245
Tel: (65) 6352 4889
Email : elaine.kng@cheriehearts.sg
URL : www.cherieheartskidsatplay.com.sg
Kinderland Preschool
Address: 449 Yio Chu Kang Road, Singapore 805946
Tel: (65) 6483 2261
Modern Montessori Preschool Centre
Address: Block 750 Woodlands Avenue 4, #01-317, Singapore 730750
Tel: (65) 6369 0700
Sonrise Preschool
Address: 2 Kovan Road #01-01 Simon Plaza, Singapore 548008
Tel: (65) 6285 5911
Jansen Preschool
Address: 39 Jansen Rd, Singapore 548441
Tel: (65) 6487 6116

For School Operators

If you would like to advertise your school with us, click HERE