How to Make Money When You Move to Singapore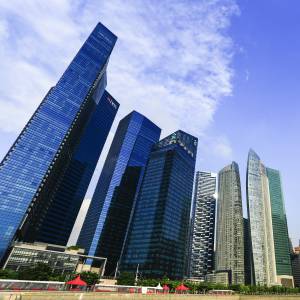 As a wealthy and emerging financial district, Singapore is well and truly putting its name on the map, and attracting many people wishing to work in its lucrative industries. In fact, Singapore works out as the third most lucrative country for professional expats to work in after income tax has been taken into account. Here are some of the best ways to make a living if you are an expat in Singapore.
Tourism
Singapore is a popular holiday destination, and as such has a thriving tourism industry. This means that expats who have just moved to the country should easily be able to secure a job in one of the many businesses which operates in this sector, such as a bar or restaurant.
The Singapore Tourism Board is a possible option for those who want to help Singapore's tourism industry grow and expand further, and it also contains useful information about the different areas of the tourism industry which you could explore. With visitor numbers likely to keep rising, the Singaporean tourism industry could be a great place to start making money.
Financial District
Singapore is perhaps best known for its booming financial services industry, which harbours a multitude of different businesses and companies. Expats who have professional qualifications and the relevant experience should find it relatively easy to find work in areas like banking, insurance and wealth management.
In fact, more than 200 different banks have a presence in Singapore, meaning that the need for those with experience in the banking industry are likely to always be in high demand. Even without experience, Singapore is a good place to hone skills in and knowledge of any given financial service.
Invest
Another option for expats looking to make money in Singapore would be to invest. For those with large amounts of capital, property could be one potential area of investment which could prove lucrative, as property prices could be set to shoot up soon.
You could also consider trading through platforms like MT4 in order to make money from buying and selling assets on global markets. This is usually slightly riskier, but those who are experienced in this form of investment could be in to make a good living when Singapore's low tax rates are taken into account.
Freelance
Freelancing is a great way to either make a living until you find a job in Singapore, but it can also be an effective full time occupation if taken seriously. Since those who have just arrived in Singapore may have to wait a significant amount of time before they find a suitable job, freelancing allows them to put their skills to good use almost immediately.
Some of the most popular freelancing areas include writing, web design and accounting, so it lends itself to a number of different skillsets. It may not be as secure as a professional job, but successful freelancers can earn a decent living.
Moving to Singapore can be a great adventure, and one which might benefit you financially too. When you first move, the above methods can start bringing money in fast, but there are many more, so do further research to find the perfect one for you.
16 Nov 2017
Zak Goldberg
Re: Fruit and Veg seeds unavailable due to COVID-19
It could due to demand? Everyone is buying seeds to grow their own garden? I would love to do that too in Singapore, but hadn't had much success with the seeds sold in supermarkets. They don't seem to grow.



Posted in General Discussions
Re: Website "queue". What is this?
I am curious too..I get this message a lot from Watsons whenever I try to buy online.



Posted in Computer, Internet, Phone & Electronics
Black audi flips after colliding... https://www.motorist.sg/article/540/inconsiderate-drivers-of-the-week-episode-67



Posted in Cars & Motorcycles
Re: I did it. I've lost weight in months
Posted in Beauty, Health & Fitness
Re: COVID19 deaths reaching 50,000 soon ...
Perhaps controversially I say don't worry so much about masks, don't wear, since they provide only minimal protection. Just stay away from people.

You should focus on being in the best location geographically when you get the virus. Conversely attempt escape if the location worsens. It is all .....



Posted in General Discussions