5 Reasons To Study in Singapore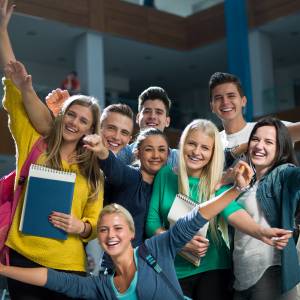 It's a fact; Singapore is among the top education destinations in the entire world. And rightly so! With the expensive of education on the rise, there are so many great benefits of studying in Singapore including reduced fees, a range of highly ranked universities and even a tuition grant so you can be assured your assignment writing won't go to waste. Deciding where to study abroad to best satisfy your fernweh can be difficult, but here's five reasons to study in Singapore:
It's one of the best education systems – in the world
While studying abroad is no longer considered "big news", studying in Singapore is. Not only does Singapore offer several pathways to provide students with different learning tendencies and preferences with a personalised learning profile, which is designed to benefit the individuals' strengths, but Singapore's education system is responsive to the Landscape Changes System too. Though it is a quiet competitor, the National University of Singapore is amongst the top 100 in the world.
Consistent weather
Students deserve some perks, right? Unlike other Southeast Asian countries such as Vietnam, Indonesia and Thailand, Singapore offers lots of sunshine (and unpredictable showers) year-round. Most, if not all, cafés, shops and malls in Singapore are air conditioned, so you won't ever feel hot in the summer allowing you to literally shop 'til you drop! In Singapore, you're unlikely to experience temperatures lower than 26 degrees Celsius!
English-speaking
Singapore boasts four national languages – and English is one! While it's already straightforward and comfortable to get around Singapore, asking for help won't be a problem since the language isn't an issue here. In fact, the official language of education in Singapore is English, and more than 75% of the population can speak it!
Affordability
Studying in Singapore costs significantly less compared to both the UK and US alike. Not only can international students get scholarships to study in Singapore but also the opportunity to live in a booming economy. Plus, the average cost of living in Singapore is much more affordable than in countries such as Canada and Australia, which is another reason why Singapore is one of the best economic options available for students who wish to purse international education.
Safety first!
Apart from the fact that Singapore is both a beautiful and diverse place to live, it also exceeds in its safety measurements. Over the past few years, Singapore has implemented a number of strict laws, promoting low crime rates to keep the streets and public transportation safe for locals and tourists. Whilst this helps Singapore maintain its name of 'The fine city', there are some weird laws that could get you in trouble; it's forbidden to connect to another's Wi-Fi, feed pigeons and chew gum. Though the restriction of chewing gum may seem a little extreme, it's part of what gives the city its name as a clean and welcoming city. Those caught smuggling gum into the country may face up to two years in behind bars, or a hefty fine!
17 Nov 2017
Damien Troy
Why do they even need to scan the plates if every SG car has the ERP device?



Posted in Travel & Holidays
Re: HELP! Landlord Refuses to Return Deposit

Thanks PNHMK and Lisafuller for your replies.

What is my next course of action then, given my Singaporean landlord is based abroad?

Does this mean I have to take legal action and bypass the Small Claims Tribunal AFTER we .....



Posted in Property Talk, Housing & Rental
Re: HELP! Landlord Refuses to Return Deposit
Posted in Property Talk, Housing & Rental