Organising a Garage Sale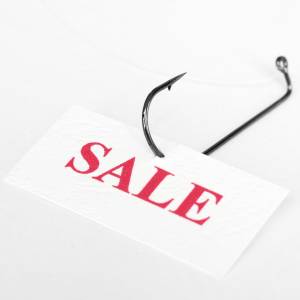 Environmental concerns are one of the most pressing issues these days, with global warming leading to a dramatic change in our planet. A small change in our climate's temperature has led to drastic shocks to animal and insect populations, as well as more extreme weather events that occur with ever increasing intensity. Helping to reduce, reuse and recycle items is one way in which we can all contribute and help to protect our planet—a goal that's never been more important. While reducing waste by not creating anything unnecessary in the first place is the most efficient way to conserve resources, reusing items could also be a great way to help the environment while allowing you to earn back a little extra money.
A garage sale is one of the best ways to help well-loved items find a new home, so that nothing in good condition is thrown away. This cuts down on the items that people have to purchase and produce. With the following tips, you too can organise a good garage sale to benefit the environment and earn money at the same time.
Commit to decluttering
Before organising a garage sale, go through everything you own and make a serious commitment to declutter and sell off the items that you no longer need. Decluttering can be difficult, especially when it comes to items with sentimental value or items that you feel could be used 'one day'. However, decluttering is a process that often helps to provide a sense of organisation and clarity, and the process only gets easier with each attempt. For those with environmental concerns, decluttering could help them to get used to living a more minimalistic lifestyle, and this would in turn lead to a greater sense of satisfaction at having reduced their carbon footprint.
Sell a wide range of items
Little disappoints a potential customer more than having made the effort to go to a sale in hopes of finding a good deal, and finding only a meagre selection on offer. If you're wondering what to sell at your garage sale, consider selling clothing that you have not worn in over a year, books that you have not read or that you do not plan to reread, accessories that you rarely wear, wallets and bags that are in good condition but rarely used, electrical appliances such as old phones, chargers, cables, and USB drives, ornaments, cookware, electrical tools, and other miscellaneous items that are still in good condition.
Use less packaging material
Apart from when you're handling fragile items that need extra care when packing them for customers to take home, consider using less packaging material to wrap and pack items in general. Offer small discounts or throwing in little bonuses (sweets, a small item, etc.) for customers who bring their own bags. Instead of providing disposable plastic bags for the customers who didn't, consider using more environmentally-friendly options such as paper bags or biodegradable bags.
Pricing items
When organising a garage sale, make sure to price everything before the start of the sale. Clear signage is important so that there will be no misunderstanding between you and the customers. Marking the prices on individual items leaves no room for doubt, but where possible, it might be better to have the items placed inside boxes with prices marked on the outside so as to avoid marking precious items with price tags. Attend neighbourhood sales and check second-hand item prices online to ensure that items are priced competitively.
Advertise your sale
When organising your garage sale, make sure to advertise the sale effectively to ensure that you get as many customers as possible. It's best to target the people living in your neighbourhood, but do take advantage of free advertising on social media as well to let others know about your garage sale. If you have friends and family who may have an interest in some of your items, it might be a good idea to contact them first.
Organise your garage sale effectively
When setting up your stall, try to have the items placed on tables and lay the items out at eye level so that customers will not have to stoop to look through them. Items should be cleaned before being laid out for sale, in order to present an attractive appearance to customers. If you have items intended for young children, these should ideally be placed at a lower height or on the ground, as long as they can be kept protected from the dirt and dust by being placed on a tarp or in a box.
24 Nov 2017
Rayne


No it's only basic. You are not flying how are they going to give you flying allowance? They are only helping us with the basic allowances, that's all. It's better then .....



Posted in Airline Careers

My nemesis is social eating and bored eating. Constant catered lunches, going out, carry ins, etc. at work that I can't always decline and I'm honestly happy not to have to deal with that for awhile. Once I get into a groove, I have no .....



Posted in Beauty, Health & Fitness
My nemesis is social eating and bored eating. Constant catered lunches, going out, carry ins, etc. at work that I can't always decline and I'm honestly happy not to have to deal with that for awhile. Once I get into a groove, I have no trouble keeping to calories if there isn't anything social .....



Posted in Beauty, Health & Fitness
COVID-19 Symptoms and Prevention Measures


In early 2020, as a never-before-seen virus emerged from China, people all over the world observed the situation with growing alarm. Singular cases eventually developed into clusters, and all around the world, the numbers of those who .....



Posted in Articles
Re: Singapore Airlines; when are they suspending all flights?
Suddenly Flag carriers (and a merchant navy fleet) matter again.



Posted in Travel & Holidays