Top Tips For Moving Abroad And Finding Work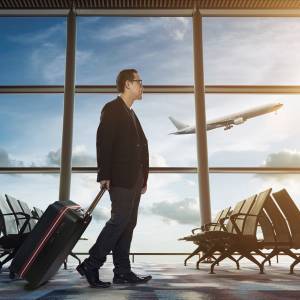 Moving abroad to work is something many of us have probably considered at some point in our lives, however briefly. While a large majority of us wouldn't dare make the bold move, thousands have and went on to successfully find a job overseas. Though you might think that moving abroad and finding work is the same longwinded process as it is at home, there are countless additional things you need to consider, such as getting a visa. Here are our top tips for moving abroad and finding work!
Get The Job First
Though it might sound obvious, it is best to get a job first before moving abroad. Despite the excitement of moving to a new country, whether it is Spain, Italy or Singapore, bear in mind the length of the process of finding a job before you pack your bags and flee your home country with high expectations. It could take weeks, or even months, before you secure an interview – let alone get offered a job! Therefore, you should plan ahead at least 6 months in advance before you relocate to another country. Some jobs will want you to move immediately, but this isn't always the case.
It is also important that you have your visas and relevant insurance and documentation in place prior to beginning work.
An example of this is cleaning businesses. If you were setting up a cleaning business in the UK, then you would need to ensure that you have the relevant cleaner insurance prepared prior to your business taking on work. This can often be arranged online quickly and efficiently, and is a relatively simple process. However, if you are setting up a business in Singapore as an expat, then you will need to ensure that you register your business appropriately and approach the Monetary Authority of Singapore to ensure that you obtain the most appropriate banking, finance and insurance advice. This is a much more complicated process when compared to starting up a business in the UK. In addition, you will also need to ensure that you understand all of the regulations in place for self-employment regarding taxes and any other legal requirements.
Utilise Social Media
These days, utilising social media a little certainly doesn't go amiss. As the power of social media continues to grow, the likes of Facebook, LinkedIn and even Twitter, are all a job seekers' haven. Whilst social media is commonly used for users to connect with their friends and family, some platforms such as LinkedIn and Facebook boast exciting opportunities to find a new job, whether it be in your home country or abroad. Even though keeping your social profiles updated may take some time, social media is a fantastic way to connect with people and engage in conversation with users across the world.
Network
Whilst social media opens up the opportunity to network online, the opportunity to engage in a face-to-face conversation never gets old. In fact, attending professional networking events may help you land an exciting opportunity to work overseas, even if the idea of moving abroad hadn't crossed your mind before. Speaking to other expats who have successfully found employment over the water is a great way to get advice based on a real experience.
Get Experience
The ultimate way to find work abroad is to get relevant work experience. Whilst work experience isn't always necessary, it certainly helps. Compared to someone who has little or no relevant work experience at all, you'll definitely come out at the top! You'll be pleased to know that when you move abroad and find work, you don't necessarily need a degree to start a role in your desired work industry, and if you're struggling to get your foot in the door, international internships are a fantastic way to prove your worth to an employer.
Understand Your New Working Environment
Before you apply for work abroad, we suggest conducting research of your (potentially) new working environment. A good understanding of cultural differences between your current home country and the country you are planning to move to is a great way to improve your chance of scoring a new job abroad, and will most definitely help you settle in to your new home when you arrive, because you'll have a better understanding of life as a local.
07 Dec 2017
Damien Troy
If there are many already incorporated in Singapore then obviously there are experts already here who know how to set it up. Maybe you aren't talking to those who know. I cannot believe those already set up were able to do it without any legal help and if they did, maybe you are not contacting the .....



Posted in Business in Singapore
I don't understand what you are trying to say with your cryptic message.




"there are .....



Posted in Business in Singapore
Re: May 1, 2021. Covid 19 community cases. What Happened?
Vietnam is now doing 21 day quarantine.



Posted in General Discussions