Why Singapore Is the Perfect Alternative to Europe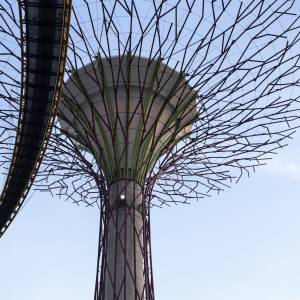 If you're getting bored of the same green landscape and unpredictable weather that comes with places such as England, Wales and Ireland or the sunny beaches of Spain and Portugal then a great alternative would be Singapore. With differing culture to an envy-worthy nightlife to enjoy, even the fact your e111 isn't accepted as this country lies further afield then Europe is catered for, as the UK does have ties with other countries to ensure you can receive healthcare if necessary. Here, we're exploring more reasons as to why Singapore is the perfect alternative to Europe.
Culture
If you're looking to really discover what life is like for other people around the world then Singapore is perfect for you. Singapore is a place where cultures come together to form unity in one city. A mix of religion, backgrounds, and language is brought to life through the city's vibrant colours, food and music. Churches and mosques stand alongside one another within the city, allowing people of all cultural backgrounds a place of worship and for everyone to respect the vast diversity that Singapore is home to. From Hindu festivals to festivals of food, this city gives anyone the opportunity to embrace other walks of life and watch cultures integrate.
Gardens by the Bay
If the massive diversity of the city isn't persuading you, then you have to visit gardens by the bay for a masterclass in nature. The flower dome is the world's biggest glass greenhouse, inviting visitors to wander through the different gardens of the Earth. Start your leisurely stroll in the Australian garden, the make your way through the South African offering, taking in the fluorescent flowers and sweet scents and finally finish in the olive grove.
If the stunning selection of flowers isn't for you the why not wander down to the dragonfly and kingfisher lakes. Find yourself immersed on the wooden decks as you watch the wilderness unravel in front of your eyes while the impressive architectural sky line dwarfs everything in the distance. The lakes are home to hundreds of species of fish, bugs and even frogs where you can walk around and learn about them via the interactive scan and learn points.
Weather
We all know that the weather really can control your mood. Well you'll be glad to hear that in Singapore even the coldest month is hot. With January being announced as the coldest month of the year with temperatures around 26 degrees on average and February being the hottest month with average temperatures of 27 degrees, planning ahead isn't made difficult by unforeseen weather as its extremely consistent and predictable.
Nightlife
Singapore isn't as quiet and tranquil as it appears at first glance. This city of culture has districts that never sleep. From Clarke Quay and Boat Quay you'll find an array of ways to spend your nights and make memories. From quiet bars to clubs that keep you on your toes all night long there is something for all adults here. You could even visit one of the few electronic festivals that are held here otherwise known as Ultra Singapore and ZoukOut, - the latter is commonly stated as one of the best clubs Asia can offer, so if you're looking for a night to make memories and friends then this one's for you.
Singapore has a lot more to offer then people first realise, the city in a garden is a really beautiful place to spend your time. With such a variety to appeal to a wide audience there really is something for everyone. So why not fly out of your comfort zone and Visit one of Earth's most beautiful locations today.
02 May 2018
Damien Troy
If there are many already incorporated in Singapore then obviously there are experts already here who know how to set it up. Maybe you aren't talking to those who know. I cannot believe those already set up were able to do it without any legal help and if they did, maybe you are not contacting the .....



Posted in Business in Singapore
I don't understand what you are trying to say with your cryptic message.




"there are .....



Posted in Business in Singapore
Re: May 1, 2021. Covid 19 community cases. What Happened?
Vietnam is now doing 21 day quarantine.



Posted in General Discussions