5 Rainy Day Activities For Families With Teenagers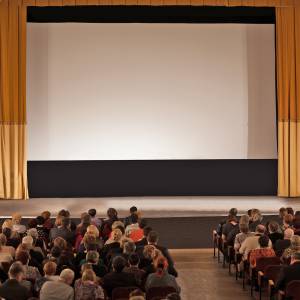 When you have teenage children, it can be difficult to find ways of spending time with them even on sunny days, but when the rain starts to fall, things get even harder. A mix of becoming more independent and confusing hormones can mean that your child would rather do something with their friends or by themselves. They may not want to leave the house at all! However, it's important to try to keep a good relationship with them through this difficult stage. Here, then, are some great rainy day ideas for you and your teen to enjoy together.
A Local Museum
Many towns and cities have their own museums that are dedicated to learning more about life in those places. Far from being dry and boring, these places are often a fantastic resource that you and your teen shouldn't miss. Many are now incorporating interactive fun for all ages and if you want to find out more about the place you live, searching out these small museums is a great idea.
If you live in or near a big city (or you can get to one fairly easily), then there will be even more museums from art to science, with plenty more in between. No matter what your teenager is into, there will be a museum to suit their tastes, and as a parent, you might learn something too.
Escape Room
An Escape Room Washington DC is a great place to go with your teenager on a rainy day. This activity requires you and your team to escape from a locked room within a certain time frame using only the items and clues left in there. It's good fun and it works your brain hard, plus as the time starts to run out your adrenaline will definitely be flowing! Working together to escape the room can help with bonding, and this is something that can benefit both parents and teenagers.
Bowling
Who can resist heading off to the bowling alley and knocking down some pins? This kind of healthy competition is great for parents and teenagers to try together, and bowling is good exercise too – those bowling balls are heavy and throwing them is a little like lifting weights. Afterward, you can go out for lunch or dinner and chat about the game, or anything else that comes to mind. It may be a simple day out, but it's one that everyone can enjoy.
Go To A Movie
Although you can't engage with your teenager while you're in the movie theater (not in an in-depth way, at least), you can both talk about which film you want to see and then enjoy it together. This is a good chance to find out what your teenager likes in terms of movies – is it action, romance, comedy, horror, or something else? Even if your tastes are different, it's a good idea to discover more.
Have A Game Day
You don't always have to go out when you want to enjoy a day with your teenage child, and if the weather is really bad or you don't want to leave the house, why not have a game day? It could be a competition using a computer or gaming console, or you could use board games instead – why not mix it up a bit and use both? The winner gets to choose what takeout you have that night.
05 May 2018
Maggie Hammond
Re: Spending majority of year in Sing as a Retired Tourist?

TBH, I can't imagine spending the majority of the year in Sing as a retired tourist. What in the world would you do with your time? Unless you have family here or something?


How would it be any more boring here than any .....



Posted in Relocating, Moving to Singapore
Most newcomers to this forum are phony, so you'll have to do better than hello.



Posted in Entertainment, Leisure & Sports



Something new I heard today is of your PR pending shows 4 lines then it's a good chance else it shows 1 or .....