How to Find New Friends in a New Country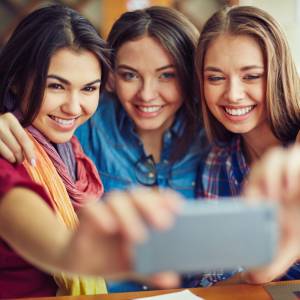 Moving to a new city can be a scary experience. You leave your friends and family behind for a new job, you travel too many kilometres to count to live in a new country, and you spend many lonely nights having dinner on your own while surfing Netflix on your new sofa.
Once the excitement of a new job and the new environment wears off, you might wonder if you made the right decision. To save you from any more lonely nights, here are some ways you can make new friends in a new country.
Go to Events Where You Have to Talk to Someone New
The hardest part is most often meeting new people. Where does one begin? Sure, you can strike up a conversation with the people at the next table, but how long will that conversation last?
Do this instead: find events that you're interested in and go to them. If you have no idea where to look, you can head to Facebook Events or Eventbrite and see what upcoming events you can go to.
Meet Your Colleagues Outside of Work
If you already have a group of colleagues you normally eat and chat with at lunch, then this makes things easier. You could suggest an outing over the weekend or offer to make them dinner at your place.
If you don't know who to ask, why not ask the person who sits beside you to lunch? You can trade office gossip, talk about similar interests, or go hunting for good food together. For instance, our office has a Slack group in which my colleagues made a literal spreadsheet of recommendations for when they try new food together.
Join a Community
It doesn't matter if the community is online or offline, whether they all like to go backpacking or if they're a group of foodies. What's more important is how often this group of people meet, or at least, if you make the effort to meet a few of them offline. Making friends is a little like networking — you cast your net wide, but at the same time, you meet up with a small group of people you click with.
There are photography walks organised by Instasg on Instagram to meet ups organised by ShopBack's Smarter Way Community on Facebook in Singapore. Find time to go to these events yourself. When you're alone, you can be pushed out of your comfort zone to talk to people.
Hang Out With Your Housemates
If you're living alone, consider getting some roommates. This partnership ideally evolves into a friendship. Spur on your friendship by binge watching Stranger Things, drinking some artisan tea in the early morning, and going for Sunday brunches where you pay for overpriced scrambled eggs and bacon.
If you want a homemade version of brunch, you're in luck. With housemates, groceries become a lot less expensive than if you lived alone. Hitting that minimum order on Honestbee or Foodpanda is a lot easier when you have more people to share the food with.
Pick Up a New Skill / Activity
Maybe you could learn a new dance, pick up baking or play some sports in your free time. Similar interests make for great conversation. Use a service like Classpass to get the most bang out of your buck if you're looking for workout lessons.
Moving to a new country doesn't mean that friendships have to be a daunting task. With a little ingenuity and courage, all you need to do is to take the first step.
This article was contributed by Georgia Ho. She writes personal essays, fiction and poetry on georgiaho.com.
27 Sep 2018
Georgia Ho
Re: Service apartment for long term stay

There is one called Great World City Service Apartment. It is in the city center and is connected to mall, supermarket and Subway station. I stayed there when I came first to Singapore 7 years before.


I know several people .....



Posted in Relocating, Moving to Singapore

Hi All,
I moved to a landed property about 1.5 years ago. Three weeks after we moved in, the landlord sold the property. As we had a two-year lease, we were not concerned. The new landlord came to meet us and let us know that they would .....



Posted in Property Talk, Housing & Rental
Posted in Property Talk, Housing & Rental