Why You Should Open a Wealth Management Account in Singapore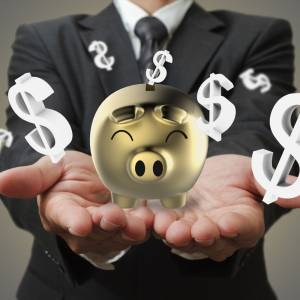 Where you choose to open a wealth management account plays a big part in determining the performance of your financial portfolio. Choosing the right location is not only important for your banking convenience, but also asset protection and portfolio management and growth. In order for wealth to grow, savvy investors would look towards a safe, stable and reputable environment.
Singapore remains amongst the top places for investors seeking wealth management services outside of their home country. Here are the top reasons why this is so:
Singapore has maintained a stable political economy over the years
Financial wealth need a safe and positive environment in order to thrive. It is difficult to maintain banking efficiency in times of constant political turmoil and poor economic outlook. As a result, individuals from countries experiencing internal instability would look towards safer havens like Singapore to park their wealth. Ranked first on the global Political Stability Index[1], Singapore is a top choice for affluent individuals seeking to diversify their wealth internationally.
Singapore is an established international banking hub
Despite being a small city state, there are more 100 local and international banks and financial institutions in Singapore, managing more than S$2.7 trillion in Assets Under Management (AUM) in 2017[2]. What this means for investors, is that they are spoiled with a wide range of financial services for their respective needs. On top of that, investors can expect to benefit from the knowledge and expertise of the experienced bankers for their portfolio growth.
Robust digital banking infrastructure is in place in Singapore
If you are opening a bank account outside of your home country, you would be looking for a bank with a robust digital banking platform to support your needs, especially since you are not physically located in that country. Being a technology-driven financial services sector in Singapore, banks provide enhanced digital banking platforms for clients.
The reason why so many people choose to park their wealth in Singapore is because it provides them with a sense of financial safety.
If you have an interest to invest in Singapore and have at least US$200,000 investible funds for a meaningful wealth portfolio diversification, you may wish to consider Citibank International Personal Bank. Click here to find out more.
[1] The World Bank Political Stability Index, 2016
09 Nov 2018
Singapore Expats
Bummer, truthhurts1, but keep the faith. IF you really want it, it's been shown on this forum a number of times, that often persistence and patience wins out in the end. While it's not a common everyday thing, There have been even instances of 5 and 6 applications before success. It's up to you, .....



Posted in PR, Citizenship, Passes & Visas for Foreigners
Re: Update ICA about new Salary and Designation
You are definitely NOT the type of PR we need here. People who need to be spoon fed everything aren't not going to be of any use to Singapore as you seem to be incapable of seeing stuff in front of your nose. Look at the bottom of the thread, You don't even have to use the search engine as the .....



Posted in PR, Citizenship, Passes & Visas for Foreigners

Does anyone have a good contact for sliding door would like to carve out a room by creating a sliding door and reasonably priced. Prefer one that can also be easily removed.


I have used Ministry Of Door and their service has been .....



Posted in General Discussions