Tips for Moving Your Family to Singapore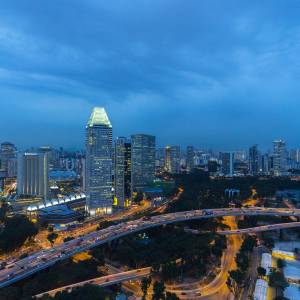 Singapore is a beautiful and unique country where your family will be lucky to live and create memories together. However, if you are relocating from another country, there are a number of cultural differences that your family should be prepared to encounter. Here are some tips for moving your family to Singapore, and some things you should know before moving.
Choose a sound home location
Singapore isn't a huge country, but there are still a large number of neighborhoods that you can choose to put down roots in for your family. Some of the top choices for family-friendly neighborhoods in Singapore are Holland Village (one of the original destinations for expats to live) and Tanjong Pagar, which is the central part of town and very popular with both local families and expat families alike.
Once you figure out your desired neighborhood (or at least when you have a short list of some options), you'll need to narrow down the type of home you'd like to live in. There is a known divide between choosing a condo vs landed house for a rental in Singapore – keep your options open by looking at everything. One thing is for sure: there are a number of options to choose from, and you'll definitely be able to find a great fit for you and your family.
Prepare yourself for an increased cost of living
Unless you are moving from an area where the cost of living is already pretty high, such as San Francisco, then you should prepare yourself for an increased cost of living.
But there are a few ways that you can easily save money and make adjustments when you move to Singapore. For example, the country has a great public transportation system, so your probably will not need to buy or bring a car to get around. This will save you gas money, and will also contribute to a smaller ecological footprint.
You can also make adjustments on your spending and buying habits to account for this increased cost of living. For example, for necessities like eyeglasses, you can seek out discount sites like Firmoo.com to order and ship glasses at almost 90% off retail value.
Get your finances in order
Speaking of costs, one thing you will need to deal with and figure out early on in moving to Singapore is your bank accounts. It definitely pays to do some financial planning before you leave home and relocate to Singapore, especially is you don't plan on returning very often.
The easiest option for bank accounts is to maintain your home country bank accounts and credit cards. If you want to choose this option, then you will need to make sure you can access your accounts and make payments and transfers online from Singapore as you would from your home.
Depending on your situation and unique circumstances, you may need to open up an account at a bank in your home country that provides good rates on remittances from Singapore. Either way, it's probably a good idea to open some sort of local bank account once you move to Singapore – just make sure that you nring your green embarkation card (the Employment Pass), your passport, and enough cash for the opening balance.
Connect with other expats
There are many people and families like yours who relocate to Singapore for a variety of reasons, so make your transition easier by connecting with them and learning from them. There are even a number of Singapore Facebook groups that you can join and use to connect with other expats and get tips for living and thriving in the country. Take advantage of these groups – people are hungry to make friends and connect in Singapore!
Do your research on schooling
When it comes to choosing schools for your children, the best thing you can do is research. You're definitely going to want to choose an international school, but they can be expensive. Do your research, connect with other expat families, and get input from people who have children who actually attend these schools. Local schooling is an option as well, and will really give your children an opportunity to be immersed in the local culture. Think about what you want for your kids, and which opportunity would best set them up for success.
Embrace the local culture
There is certainly a defined local culture in Singapore. Instead of trying to stay rooted in your old ways, embrace it! Be sure to shop at the local wet markets for fruit and vegetables – the food is fresh and also very cheap.
Take advantage of all that there is to do and see in the country – consult local guidebooks and get your family out and about to try at least one new thing a month (if not one new thing a week!) You can take your family to the beautiful Garden by the Bay, or the Singapore Botanic Gardens for a taste of local flora. OR fun a fun weekend retreat, head to Sentosa – an island that hosts Universal Studios Singapore, golf courses, beaches and luxury resorts. Marina Bay is considered the epicenter of tourism in Singapore, and it's certainly worth a visit in your first few weeks in the country.
Another great quality of Singapore is how close it is to so many amazing tropical vacation destinations. From Singapore, you can easily travel to Bali, KoSamui, and so many other beautiful tropical paradises. Don't miss out on the easiest travel opportunity you will ever have to see these places.
Living in Singapore is truly a once-in-a-lifetime experience. If you and your family are lucky enough to procure this opportunity – don't squander it. Do your research to set yourself and your family up for success, and enjoy your time abroad with these tips.
28 Nov 2018
James Hunt
Re: PR Approval Probability 2022
Maybe it depends on their area of research. Anyway, I guess the take away is that there are some factors which might give you an edge, but still nothing is guaranteed.



Posted in PR, Citizenship, Passes & Visas for Foreigners
Re: PR Approval Probability 2022

One small add on - Applicants with research/PHD background are in a totally different bucket which will likely give them an edge. Not saying everyone will get it, but many would.

Hate to burst your bubble but I feel PhD .....



Posted in PR, Citizenship, Passes & Visas for Foreigners
Re: PR Approval Probability 2022

Additionally, SF, I am guessing that doctors are also not going to be thrown into the same bucket as IT professionals. The former I think are far more scarce and the latter are a dime a dozen.


Surely, yes. There will be .....