A practical guide for people who want to study in Singapore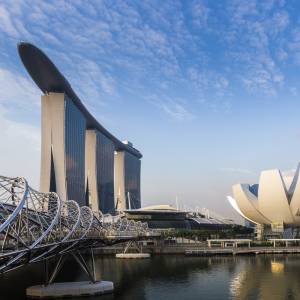 Singapore is one of the top choices when it comes to people who would like to study abroad. The past few years were prolific for Singapore, as its economy is continuously rising and the workforce here is highly skilled. There are only praise words to be addressed to this country. Considering that the unemployment rate is very low in Singapore, students choose it for the many opportunities in terms of building a career. Moreover, Singapore has a great infrastructure and low tax rates, which makes people even more interested in what this country has to offer. If you want to study in Singapore, this article will answer many of your questions related to living in this country, as well as to the top-notch education system. This can be considered a practical guide for students who are interested in studying in Singapore.
Fields you should study
If you want to study in Singapore, you should choose one of these fields for a surefire way to build a successful career. The first field that has a favorable outcome in terms of career at all times is represented by media and communications. Taking into account the fact that Singapore is a highly-technologized country, the telecom facilities are quite advanced. That's why the country needs as many professionals in this field as possible. Big companies such as EA Games, BBC and Disney are hiring graduates. The highest-ranking university in terms of media and communication is the National University of Singapore.
Next, you should focus on banking and finances. As mentioned in the introduction, Singapore wins a lot of credit in terms of economy, so there's no wonder why people focus on studying finances. As a global center of finance, Singapore offers many jobs in the field of banking. Singapore welcomes international students that can meet the demands regarding the shortage of skilled professionals. The Lee Kong Chain School of Business is among the top choices in terms of banking and finances.
Finally, electronics engineers seem to be in the center of attention in Asia. The growing demand of engineers encouraged Singapore to welcome international students in the country. If you want to get your Bachelor's Degree in Singapore, you should get informed about the Nanyang Technological University. You can opt for postgraduate studies as well.
Grades and institutions explained
You should understand the types of institutions that you can select for your studies in Singapore. Starting with institutes of technical education and polytechnics to universities and other educational institutions, Singapore hosts them all. If you are worried about your grades, you should know that you can always opt for taking classes online. You might need to put in more effort to keep your grades up, but it will surely be worth it once you graduate and start a career in Singapore. When you select a type of institution that suits your preferences, you can start getting informed about the grading system and the application requirements.
Most universities have a deadline for the admission process. Depending on the institution you select, the intake periods vary – February-March, July-August, October-November. Choose the period that fits your needs the best and gather as much information as possible about the entry requirements. International students must hold an International Baccalaureate diploma in order to study in Singapore. Application deadlines are pretty flexible, so you shouldn't worry about that aspect. As long as you know the schedule, you will be able to catch up and deal with all the entry requirements. Remember that you have to possess a language proficiency diploma, such as IELTS, TOEFL or CAE.
Take into account that the admission process is highly competitive in Singapore. As many people know about the economic conditions of this country, be prepared for the many students that will do the same things as you do. Keep your grades up by taking additional courses in your free time. Academic achievements are very well-perceived at Singapore universities, so you should try to include them in your application. Students should come up with convincing personal statements to make themselves stand out from the crowd.
Cultural misconceptions
There are some misconceptions about Singapore that should be discussed beforehand because most of these misconceptions often make people rethink their options. It is said that Singaporeans are not kind with expats and they are arrogant. In fact, this is a misunderstanding which is strongly related to the Singaporean culture. In Singapore, some affection marks that are displayed in public are perceived as abnormal, and that's solely because of the culture of the people here. This nation is densely-packed, so there might be some customs that make you feel not respected. For instance, the idea of personal space is much different in Singapore for what you may know from before. Getting to know these customs will change your opinion about Singaporeans altogether.
Another misconception is related to having fun in Singapore. Some people say that this country is boring, in the sense that the regulations are very strict. In fact, the country hosts many nightlife events that everyone appreciates. There are no closing times for bars and clubs, compared to other countries where curfews are common. The only downside related to Singapore for student life would be the high price of alcohol. Singapore is well-known for the cultural and art events that happen very often here.
Final word
You have all the reasons to go study in Singapore. It's highly important to know about the graduate market since you want to build your future in this country. You should know that there are a few standout industries in Singapore that always hire graduates. Besides the ones already mentioned in this article, you can also consider hospitality, tourism, logistics, international relations, and science. The demand for engineers is visible, especially in the past years. Keep in mind that you will need to get your Employment Pass, which is directly dependent on your job offer after you graduate. Universities in Singapore usually arrange interviews with the highest paying companies in the country, so rest assured.
30 Nov 2018
Singapore Expats





close to zero, duration of stay is too short


LOL. Are you sure? he has a 50% Chance now and when he .....



Posted in PR, Citizenship, Passes & Visas for Foreigners
Re: How to actually move out of SG

We have applied for FAFSA and done up the CSS profile on college board. Each school has its own set of requirements which can be a lot of hoops to jump through, but it's a hell of a lot better than spending 80K a year.


I'd .....



Posted in General Discussions
Re: Single Singaporean mum giving birth overseas

Hi all,

Am a Singaporean (by birth) and have been working in Shanghai last couple of years. Due to work reasons, I may not be able to be back in SG to have my baby delivered there.
I'm a single mum, been reading up on ICA website .....