How to Make Friends When You Move to a New City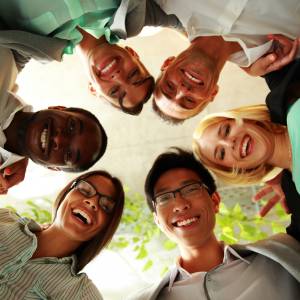 Moving to a new city, especially one like Singapore, is exciting and new, but it can also be overwhelming and scary. And if you moved with your family, or without knowing anyone at all, the prospect of making friends may seem daunting. But in any city, there are always opportunities to make new friends. Especially in a place like Singapore where there's so much to do and see, you'll find that friends are easy to come by. Here are some suggestions for making friends when you move to a new city.

Step outside your comfort zone

Moving to a new city, especially one as unique as Singapore, is a big change! So why not take the opportunity to step outside your comfort zone and embark on new experiences? One of the best ways to meet new people is by trying new things. And there's no shortage of new things to try in Singapore.

Immerse yourself in the local culture and go shopping at the local wet markets for fruit and vegetables. Not only is the food fresh, but it's also very affordable – much more so then seeking out imported food.

You can also take advantage of all that there is to do and see in the country. Consult local guidebooks and aim to try at least one new thing a month, if not more frequent than that. You can visit the beautiful Garden by the Bay, or the Singapore Botanic Gardens for a taste of local flora. Find something that you like, and seek out a local way to explore it. You may even be able to make some new friends when you are out and about.

There are also a number of local islands and other weekend getaways nearby to Singapore that you can explore solo or with new friends. For example, head to Sentosa, which is an island that hosts Universal Studios Singapore, golf courses, beaches, luxury resorts and more.

Trying new experiences will not only help you step outside your comfort zone, expose yourself to new experiences, and build your confidence, but it will also introduce you to some new people as well. Plus, when you do something you like, if you meet new people on your adventures, you will already have at least one shared interest in common.

Connect with other expats

There are many people and families like yours who relocate to Singapore for a variety of reasons, so make your transition easier by connecting with them and learning from them. Learning the ropes from current residents will help you get to know the ins and outs of the country, and feel more comfortable, more quickly. There are even a number of Singapore Facebook groups that you can join and use to connect with other expats and get tips for living and thriving in the country. Take advantage of these groups – people are hungry to make friends and connect in Singapore!

Take time to be by yourself

Moving to a new place is an excellent opportunity to try new things, and be adventurous, but it also provides a great opportunity for self-reflection and some alone time. Take this time to explore what makes you happy and reconnect with the things you enjoy. Singapore provides an excellent backdrop against which to do just that.

Once you are more comfortable on your own, and happy with who you are, you will find it's even more easier to make friends. When you are sure of yourself, you become confident, and therefore better able to communicate and connect with others.

Don't forget your old friends

True friendship is hard to come by. So even though you've moved to a new city, don't forget to nurture and prioritize your long-distance friendships. In our technologically advanced age, there are so many ways to stay in touch with friends over long-distance, including Skype, Facetime, social media and so much more.
When you're feeling lonely, reach out and connect with an old friend, or a family member to give you a taste of home. Your relationships will be some of the most powerful things in your life, and connecting with the people you love will help you feel fulfilled and nourished as you navigate a new city.

Prepare your mind to meet new people

When you're in a new city, one of the best things you can do for yourself is prepare yourself mentally for this change, and the challenge of meeting new people. Putting yourself out there, and being willing to make new friendships, is just as much a mental game as it is a physical act. Tell yourself that you are open to new friendships. Especially if you are naturally more introverted, this is an incredibly important step to help get you in the right mindset to meet new people.

One of the things that makes meeting people so hard, for introverts especially is the fear of rejection – the fear that when you put yourself out there, the other person won't like you, or will "turn down" your friendship. But the reality is: this almost never happens. It's almost always so much worse in your head than it actually is in real life to put yourself out there to meet someone new.

Let go of fear, and embrace your new home by first starting in your mind. Open yourself up to new possibilities and new experiences, and Singapore will open its arms to you.
07 Dec 2018
James Hunt
Re: Service apartment for long term stay

There is one called Great World City Service Apartment. It is in the city center and is connected to mall, supermarket and Subway station. I stayed there when I came first to Singapore 7 years before.


I know several people .....



Posted in Relocating, Moving to Singapore

Hi All,
I moved to a landed property about 1.5 years ago. Three weeks after we moved in, the landlord sold the property. As we had a two-year lease, we were not concerned. The new landlord came to meet us and let us know that they would .....



Posted in Property Talk, Housing & Rental
Posted in Property Talk, Housing & Rental