Community Considerations - Is Coworking Space The Connection Your Business Needs?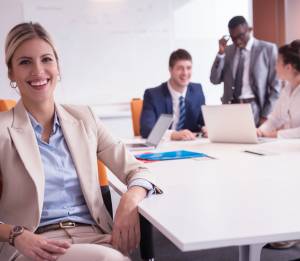 Building a business takes much hard work, and yes, grit, but finding traction in a field of competitors requires much more than handing out flyers. In fact, building your business will probably take the combined efforts of a great online media marketing and public relations campaign, in addition to the networking that is required in the community. Connections with others in the Singapore business community is a must to build trusting relationships, as well.
Your coworking space in any one of Singapore's business districts can provide your business with all of the tools and access to resources that facilitate making good business connections. If trying to build lasting connections within the business community, coworking is probably one of the easiest ways to do so. Your business can find itself networking, collaborating, or just relating with others in an effort to build a platform for business.
Let's take a closer look at how to build business connections in the coworking space.
Networking Opportunities
The opportunities to network in the space are numerous. In fact, if networking is a priority, the hot desk is one place where relationships can get started. Each space is comprised of professionals who work in the space, and working at the hot desk presents you with a chance to introduce yourself and to get to know others in the space. The best part of working in this type of environment is that chatter throughout the day brings opportunities for you to exchange information with others in the space. More than building connections for business, you might pick up a friend or two in the process.
Gallery Of Events
The coworking space also presents opportunities to get exposure for your business simply through its community events. In many cases, the larger, more established coworking spaces will host events that introduce members to experts from various industries. One way to build connections is to clear your calendar to plan to attend a few events a month. Not only can these events serve as a break from the monotony of work, but they can also help provide your business visibility.
Take every opportunity to meet others in the community because these are definitely connections that can be harnessed at some point in the future. Furthermore, by attending events and talking with others in the community, you get a better idea of how to navigate certain processes, whether it is related to procuring licences or permits. Ultimately, these events can provide your business exposure and are more inexpensive options for networking events outside the coworking space.
Collaborate And Innovate
The collaboration ultimately can be the platform for establishing a business, but it is definitely one way to connect with others in the space and the community. The collaboration is one way to build teams that can be as fluid as each project mandates. After you build up a portfolio of projects, you might find that this cache of associates can help you down the line with other more pressing projects. The collaboration is an easy way to build relationships while working, and in many cases, it is a source of much information just through the exchange of information. Once word of your expertise gets out there in the community you can pretty much establish the kind of relationships needed for further growth.
Making Good Connections
Coworking is more than renting workspace. While the concept has evolved to include a variety of tasks, the core mission is to promote cooperation in business to fuel industry. This cooperation facilitates building relationships simply because the environment supports social interaction and industry all while encouraging relationship building.
21 Dec 2018
Singapore Expats
Re: PR Approval Probability 2022



Age: 27
Gender: F
Nationality: Myanmar
Race: Chinese
Education: ACCA Member (awarded the SG Top .....



Posted in PR, Citizenship, Passes & Visas for Foreigners
Re: Foreign returning crew applicat

Sounds like they sorted it out with one email to me. If you don't get a reply, then that email was your rejection letter. If you do, then it was just an email to be patient.


Hi thanks for your comment. They did call .....



Posted in Airline Careers
Re: PR Approval Probability 2022


Age: 27
Gender: F
Nationality: Myanmar
Race: Chinese
Education: ACCA Member (awarded the SG Top Affiliate 1st placing in 2019), Bachelors Degree in Finance, Advanced .....