The Most Luxurious Ways to Travel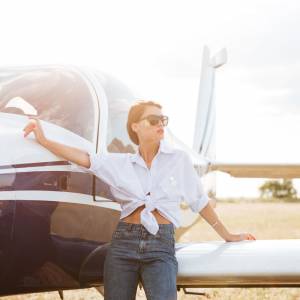 Traveling does not just have to be a stepping stone from A to B. If you believe that the journey is just as important as the destination, then you may want to know the best, and most luxurious ways, to travel on your next trip. Not only will you reach your destination in safe hands, but you will also be able to look back on the experience of a lifetime.
Luxury Cruise
There is nothing better than a cruise: the complementary cocktails, the constant sun, and the overwhelming choice of live entertainment. However, cruises come in all shapes and sizes, from the budget family cruise to cruises fit only for royalty. If you are looking for that extra bit of extravagance to spruce up a special occasion, there has been a surge in luxury cruise ships in recent years. The most expensive, and the most luxurious, of these is the Oasis of the Seas, a Royal Caribbean venture that cost over $1.4 million dollars to build. However, this price tag is not for nothing, and the ship hosts a park containing 12,000 trees, a zipwire and a rock climbing wall, among many other exciting activities.
Private Jet
Although private jets were once exclusive to Presidents and celebrities, hiring a private jet is now a surprisingly affordable and yet nonetheless luxurious way to fly. Whether you want to be a solo traveler or you just want a little more legroom, there is a private flight for your needs, with the extra advantages of skipping lengthy airport queues. Many private jets are available to charter, and there are a number of mobile applications that you can use to find the perfect flight for you. Stratos Jets Charters give commuters a way to travel to their destinations, including New Jersey, without the lengthy queues in New York airports, as well as finding the best flight match for you.
Limousine
Although limousines cannot take you all the way to the Caribbean, limousines are a well-earned lifetime experience for those looking to arrive at the airport in style. Costing just over $100 dollars per hour, limousines give you and your family or friends the chance to experience this famous vehicle in a safe and convenient fashion. There are many different types of traditionally luxurious limos, from SUVs made into limos, to sedans. Not only will you be able to travel in style, but limousines can take you to the airport efficiently and quickly, allowing you to make it to the airport on time.
Whether you want to experience the high life, or get to your destination on time, there are plenty of luxurious transport options available. Although these may not be affordable on a regular basis, they can be saved up and splurged on for a once-in-a-lifetime occasion or special event. These luxurious transport methods have both the best facilities, such as the Oasis of the Seas' entertainment and activities, as well as the best service for those hoping to avoid the crowds and queues of airports and their car parks.
17 Feb 2019
Singapore Expats



Lisa, that sounds interesting. Might have to try that but first I need to buy a steamer,, .....



Posted in Beauty, Health & Fitness




You are right. It's been on my to do list for a year or two, but thanks to covid I stayed as far away from hospitals as I could. I had a full .....



Posted in Beauty, Health & Fitness

How does someone marrying infringe on someone else's rights?

In the Singapore context, there's a lot riding on being able to start a family - being able to buy a BTO for instance. You simply have more choices as a .....



Posted in General Discussions