5 Things You Can Find in SingaporeExpats.com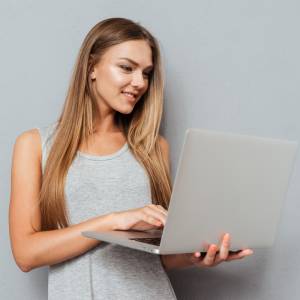 Are you an expat in Singapore? Here's some great news for you: Everything you need is right within your fingertips.
With www.singaporeexpats.com, you can find anything you need in a single site. Whether you're looking for a car rental service provider or the best school to study, this website can point you to the best places.
Here, we have a collection of guides, tours, and forums. These are good information to help ease your transition in Singapore. It is especially rewarding for new visitors in town.
#1 Accommodation
Looking for places to rent?
Singapore is not known as a cheap destination in Asia. In fact, this thriving city is one of the richest and powerful countries of the continent. It's not news hearing its luxurious taste and costly living.
One of the biggest investments living in Singapore is a house. If you're in the area for a temporary relocation, it's wise to find cheap rental places instead. Though you can buy a house now and have it rented or sold later on. The processing, however, can be tedious.
If you've decided to stay in Singapore for good, it's best you invest in a house. But when you're not financially capable yet, you can put that thought on hold and go for good rental places. Anyways, when you're finally adept, you can begin looking for real estate options soon.
Either way, finding cheap accommodation is necessary. For new expats in town, this might be a challenge. Luckily, Singapore Expats can help you. You can search for the property at any location. Be it houses, condos, hotels, or apartments, we have you covered.
If you have more coupons in Agoda, you can use these to your advantage. You can find a place to stay and enjoy great deals using your discount coupons. That's a fancy way of saving more from your accommodations.
#2 Online Shopping
With today's technological advancement, you now have the luxury of buying products in the comforts of home. Look for an item, add to cart, pay online, and have it delivered to your doorstep.
Why go out when you can purchase your item online?
Singapore Expats is your one-stop-shop for almost anything you need. Besides helping you find a place to stay, we also give you the advantage of shopping with us online.
Our merchandise covers a wide range of goods and services. You can buy a nice dress, a new car, or get insured. You can also book a mover service provider or a private investigator. Really, what more could you ask for?
Apparels & Fashion
Automotive
Beauty, Health & Fitness
Business & Financial
Children & Education
Computer & Electronics
Domestic Services
Entertainment
Flowers, Gifts, Shopping
Funeral & Bereavement
Furniture & Home
Holidays & Leisure
Insurance
Movers & Transportation
Pets & Hobbies
Photography
Property
Services
Short Term Accommodation
Our wide mix of merchandise is super convenient. You don't have to dress up, go out, and deal with traffic. You can have anything you want while you're in your pajamas.
All products are priced at competitive rates. And to make things even more interesting, you can save more and enjoy great discounts too. When you get more discount code in Lazada or get more promo code in Klook, you can use them as you purchase an item.
Interestingly, Aliexpress also has many perks for different items. If you can get more voucher codes in Aliexpress, take advantage and get more discounts at every purchase.
#3 Food and Beverages
Singapore boasts a tasty cuisine. It's nice to know that the country is filled with lots of exciting dining experiences.
There is a variety of foods too. You can get loads of Singaporean favorites or international dishes. From street foods to lavish treats, you're sure to satisfy your hunger in many delicious ways.
Here in Singapore Expats, we'll show you dining places that'll tickle your fancy. We have the know-how in snack bars, restaurants, and food parlors in and around the country. And to cap off a sumptuous meal, we can point you to great places for a wine or beer.
For foodies on a budget, there is a way to save more as you dine.
You can have the best discount codes in Ebay and use these exciting offers to enjoy marked down prices on your meals.
#4 Schools
Education is an important facet in anybody's life. It molds a person. It unlocks the limitless potentials of a person.
Inarguably, Singapore is one of the best places to learn. Its education system is rigged. Students are expected to get the best learning experience in their academe years.
It's one of the many reasons why expats are in the country. They want to be trained in Singapore.
And since education is a critical decision to make, you need to be informed of your options.
Whether you are studying in town or sending your child to school, our school guide can help you. We showcase all colleges and universities in Singapore. We also include some important details you may need as you decide which institution is best for you or your child.
#5 Pets
If you're a pet lover, you will be thrilled to know that you can find a pet at Singapore Expats.
Whether big or small pets, dogs or cats, you can find your new best buddy on the website. Expats living alone enjoy the company of a pet at home. But who doesn't? These furry little pals can take your stress away. They can keep you warm.
Besides, it's nice to care for something. It gives you purpose. It's relaxing.
So you see, there are so many things in store for you in Singapore Expats' website. This list doesn't even cover half of it. But I'm pretty sure that if you check the website now, you'll be surprised to discover a treasure trove.
12 Jun 2019
Singapore Expats
Today I went and bought a whole Batang(spanish mackerel) from the wet market. It weighed slightly more than 1kg, the price was $12 per kg and the whole fish cost $14. Batang is a very good fish for Indian style cooking.

Actually we dont do the elaborate Indian curry on a regular basis, more of a .....



Posted in General Discussions
Re: Is it even worth living in SG anymore as a foreigner?
I would never live in a condo. Atleast in HDB people seem a bit more real. They go to the wet market and fair price themselves. In HDB lift, I have mostly seen people who are acknowledged my presence. In a condo setting, they would treat me as if I am invisible.

Today I struck a conversation with .....



Posted in General Discussions
Re: Best gym for working adults
Anyone visits Virgin Active? I like the decor..the vibes it gives, clean and modern.



Posted in Beauty, Health & Fitness