Kill the heat this Summer – Tips to Select the Best Cold Press Juicer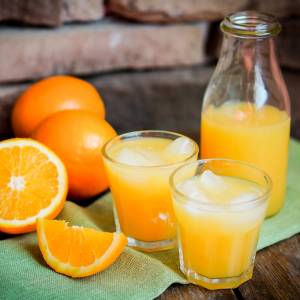 Orange juice might have been part of your childhood fantasy after watching 90s television rom-coms where orange juice was a staple in breakfasts. But the introduction of smoothies has taken the juicing experience to another level where juices have become more than a healthy affair – something fun to tickle your taste buds every day.
But juices are not only important just because your favorite celebrity told in an interview that he/she has it every morning. They are essential because they are one of the major sources of vitamins and enzymes your body needs. And as summer has already soared in our lives, then staying hydrated and maintaining nutrition intake through these juices have become even more essential.
If you are thinking to buy a juicer to get a run this summer, then you will already know that finding the best juicer is not easy. With so many options in the market, there is a high probability that you will end up buying a juicer that you will never use.
Here are given some of the things you should consider if you are looking for the best cold press juicer to buy in 2019:
Types of Juices – What will go in?
There are different kinds of fruits and vegetables – soft, hard, and leafy greens. Similarly, different juicers have different capabilities – those meant for soft fruits and vegetables might not be right for hard fruits and vegetables. Before buying a juicer, just know what is going inside your juicer?
If you are going to juice all the types of fruits and vegetables, then buy a powerful juicer which can crush all the types.
Size – How Much Space You Have?
Cold press juicers come in different sizes and forms, but you have to choose them as per the availability of space on your kitchen's counter. If your kitchen is already packed with other appliances and kitchen culinary, then you can't afford to bag a jumbo-sized juicer. A compact, small-sized juicer will be the best in this situation.
However, if you made your kitchen counter big enough to house as many appliances as you can, then go for a big one.
Cleaning – Can you Afford Daily Headache?
If you are determined to make juicing a daily routine during summers, then this point is a crucial one for you. You have to clean cold press juicers after every use to ensure their proper functioning and long run. If you can spend several minutes (or maybe more than half an hour) on the cleaning of a juicer, then you can go for any juicer.
However, if your life is the best example of hustle-bustle (like many of us), then you can't afford a juicer which takes time to get cleaned.
If you want to make your life easier and juicing process hassle-free, then go for a juicer which you can clean after running water once or twice.
Conclusion:
Many people are adding juices in their daily meals at least once in the day, which is a good thing. Some people go to the nearby juice corner to have their juice fill of the day, while other people give it a try at home. If you also want to have a hold on what and how much you add in your juice, then bring a juicer at your home. It will make your summertime more refreshing and cool.
17 Jun 2019
Singapore Expats
Whining mama doesn't get much sympathy in Dublin!

https://www.independent.ie/irish-news/i-was-refused-by-d4-restaurant-in-case-my-little-girl-disturbed-diners-30930651.html



Posted in General Discussions
Lisa, yes, taking Grab is doable and I have done that too. Works great if you are only going to be within JB. If you have to drive further, like we did to my in laws town, Seremban, then obviously Grab won't help.



Posted in Travel & Holidays



Lisa, that sounds interesting. Might have to try that but first I need to buy a steamer,, .....



Posted in Beauty, Health & Fitness