Local Schools or International Schools: Which is better?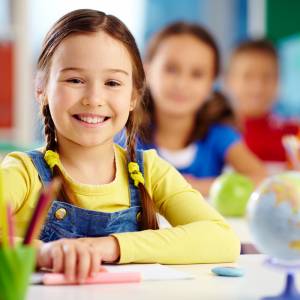 When it comes to choosing between local schools and international schools, parents must make a choice that best suits their child's temperament, interests, strengths and weaknesses, while ensuring that their choice is in line with their child's future goals. While some parents believe that sending their children to a school that prioritises the qualities that they want—regardless of the child's abilities and personality—there is a possibility that their children may be unable to adapt to the school or fit in with the rest of their schoolmates, and become discouraged as a result. Local and international schools shine in different ways, in terms of their teaching style, school environment, curriculum and examinations. Ultimately, the best choice of school is dependent on the child and his or her goals for the future.
Teaching styles:
Singaporean students consistently top international ranking tests in maths, science and reading, but critics of the local system believe that the system promotes formulaic thinking where students are encouraged to memorise and follow model answers. However, on the bright side, local schools encourage students to develop self-discipline and a strong work ethic, and the system works well for self-directed learners who thrive on competition, so long as they're willing to put in the hours. In international schools, on the other hand, students are usually encouraged to be more creative, question what they learn, and learn through research.
School environments:
In local schools, foreign students will find it easier to integrate into Singapore society, as they forge close ties with their local schoolmates and celebrate local holidays and festivals together. Expatriate parents who want their child to feel a greater sense of belonging in Singapore may thus find local schools to be the superior option. International school students may find it more difficult to integrate into local society. The student turnover is also likely to be high in international schools as students may change schools to follow expatriate parents to different countries. This could have an adverse result on the depth of bonds that students share with their schoolmates, but it could also be key in helping students to develop an international network of contacts instead.
School curriculums:
Local schools are not famed for their creative and holistic approach to a child's education. In the Singapore school system, students are generally encouraged to take on the STEM subjects (Science, Technology, Engineering and Maths) and anything that falls outside the school syllabus is generally not prioritised by teachers. Schools may also choose to offer subjects that are easier to score good grades in, leaving subjects like art, history and literature by the wayside. In international schools, there is greater opportunity for students to pursue a wider range of interests, and take up extracurricular activities and subjects that may not be offered in local schools such as drama or visual arts. Away from the pressure-cooker environment of a local school, students are encouraged to learn at their own pace and to let their curiosity inspire their learning.
Examinations and overseas opportunities:
International schools are a good choice for expatriates who intend to return to their home country with their children in the near future, as well as for parents who intend to send their children to schools abroad. At international schools, students can sit for examinations such as the International Baccalaureate (IB), for example, which is taught in schools across the world. In Singapore, the IB programme is offered in many international schools but only in a handful of 'local international' schools, the Singapore Sports School, and the School of the Arts. The IB qualification is accepted in many universities and colleges around the world.
In the local school system, on the other hand, students sit for the GCE O-levels and A-levels. Though these are conducted in partnership with Cambridge University, much like the British GCSE exams, the curriculum and examinations are very different. They are generally considered to be equal in standard to their British equivalents, and students who have done well in these examinations are unlikely to find themselves lacking in opportunities to further their studies locally or abroad.
14 Aug 2019
Rayne
i'm in town to cast my vote, boys!
flew in this afternoon via HKG! i badly wanted to cast my ballot...

now i'm holed up at MBS and i'm not sure if this trip has been worth it because nobody knows what's going to happen (the election officials coming to the door OR... just if they're appearing just in spirit).

and i'm now too tired .....



Posted in Leisure Chat, Jokes, Rubbish
Re: Former PR wishing to return

Hi PNGMK- thanks for the reply.

Your advice pretty much confirms my hunch. Although I do know of at least 1 case .....



Posted in National Service
Re: PEP processing time (personal employment pass)
It's good to see positive results coming through for everyone.
Any response for fag end of April or early May applications, pls keep us posted. This forum has been quite informative and collaborative so far. Keep it coming. Cheers!



Posted in Relocating, Moving to Singapore
New EP application during card registration stage
Heyy guys!

I am in bit of a situation related to employment pass and changing companies, hoping I will get some answers and suggestions on how to proceed after the below sequence of events:

1) Interviewing with company A and Company B
2) Company B is bigger(around 3500employees) and stable than .....



Posted in Relocating, Moving to Singapore
Re: Has rent dropped due to Covid 19?
It's just two parameters and they could be due to WFH, but both our elevator and our shuttle have been sans peeps for some time now when we get on.

Then again, I think I read that 60,000 expats had been let go recently, so it looks like rentals will indeed slip further going forward.



Posted in Property Talk, Housing & Rental