4 Life-Changing Trips to Add onto Your Bucket List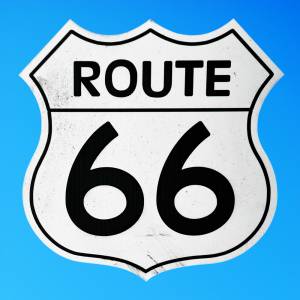 Traveling to various corners of the globe can help you to embrace different activities, explore new sights, and develop a more open mind.
If you are ready to free yourself from your comfort zone and want to embrace more meaningful vacations at home or abroad, there are some unique experiences you will not want to miss.
Here are four life-changing trips to add onto your bucket list.
Kickstart Your Health in Thailand
Let's face it; when it comes to unique destinations, it is hard to beat picturesque Thailand, which is well-regarded for its pretty pink lakes, flavorsome cuisine, and luxury hotels. However, there is much more to the southeast Asian country than all the above.
Those who are ready to transform their health would be smart to visit stunning Thailand. That is because you can embark on a vacation that revolves around improving your fitness levels, building friendships, and enjoying an unforgettable breakaway. Find out more about a unique Thailand fitness Bootcamp that could change your life for the better.
Learn Forgiveness at Holi
Holi is a Hindu festival of color that annually takes place in India and Nepal, and requires participants to cover each other from head-to-toe in colored powder. It takes place every spring in the Indian temple towns of Vrindavan and Mathura.
While it has become a popular festival in cities across the world, there is no better place to embrace the event than in Krishna's birthplace. Not only will the colorful festival stand out in your mind for many years to come, but it is hard to forget the message of forgiveness of both yourself and others.
Embrace Independence on Route 66
Route 66 was constructed way back in the 1920s, providing both Americans and tourists with the first cross-country highway in the US. The world-famous road stretches from Chicago all the way to Los Angeles, with the road trip coming to a close in Santa Monica.
You will not only experience quirky roadside attractions, cool diners and breathtaking views of both the western mountain ranges and Midwest plains, but you will also need to embrace independence and decision-making skills that will feed into your life back home.
Get Closer to Nature at the Galapagos Islands
The Galapagos Islands will change how you view the world forever. Rather than spending your days absorbing social media, watching TV and browsing the internet, you will realize there is more to the planet than what you see on a screen. The trip will provide an opportunity to view exotic creatures in all the glory, who now call the Galapagos Islands their home.
Some of the unique animals you could encounter include:
The Galapagos Giant Turtle
The Flightless Cormorant
The Blue-footed Booby
The Magnificent Frigate Bird
The Waved Albatross
Darwin's Finches
It will make you feel closer than ever to nature, which could help you to develop a greater appreciation and respect for both wildlife and planet Earth.
22 Aug 2019
Singapore Expats



Lisa, that sounds interesting. Might have to try that but first I need to buy a steamer,, .....



Posted in Beauty, Health & Fitness




You are right. It's been on my to do list for a year or two, but thanks to covid I stayed as far away from hospitals as I could. I had a full .....



Posted in Beauty, Health & Fitness

How does someone marrying infringe on someone else's rights?

In the Singapore context, there's a lot riding on being able to start a family - being able to buy a BTO for instance. You simply have more choices as a .....



Posted in General Discussions