How Can Living Abroad Have An Impact On Your Hair?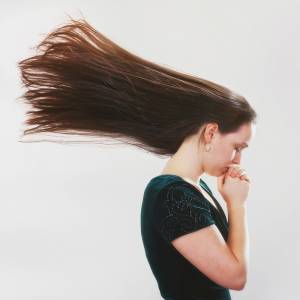 Caring for your hair can be challenging when living abroad, particularly if you are experiencing some forms of hair loss. Even though there are professional hair transplant London clinics as well as other high-quality clinics internationally to help you fix the effects of hair loss, it is important to care for your hair during your daily routine to prevent further damage. In this article, we will be looking into some of the ways that living abroad can affect your hair.
Humidity
One of the biggest ways that living abroad can impact your hair is humidity. When your hair is met with humid air, this then causes hydrogen bonds to form between the proteins in your hair. This is what causes the frizz and leads your hair to curl. Though there are a number of conditioning serums and oils to help tame the frizz, there is very little that can be done to prevent this until your hair becomes used to the humidity in the air. Whilst this will take time, it is important to be patient as it will help you to have healthy hair all year round.
Water Type
In addition to the humidity, there is also the issue of the water type. Whether the water is hard or soft, this can have an effect on your hair. Hard water can leave a film on the hair due to the minerals in the water leaving it to look dry, tangle easily and not retain water as well as soft water. This can make your hair quite difficult to manage as it requires more shampoo and conditioner to achieve the same results that you would gain with soft water.
Sun Damage
Sun damage is also another threat you could face when living abroad as you will be experiencing a different type of weather, particularly in sunny locations. If this is the case, it is vital that a UV spray is used to prevent the hair from being damaged by the sun. This should be applied directly after the shower and be worked from root to tip to keep your hair nourished and prevent further damages. You can then dry your hair and go about your day knowing that your hair is protected from the blaring sun.
Find The Right Product
If you have recently moved to a new area and notice your hair struggling to cope, it may be beneficial to speak to the locals. This will help you to find a range of products that will work with your hair type depending on the water type as well as the humidity in the air. Though this can take time to achieve, once you have found the perfect product, you will have healthy hair all day long with very minimal effort, all whilst retaining the moisture that you need.
With this in mind, there are a number of ways that you can protect your hair when you are living abroad to ensure that you have the perfect hair all year round! Which will you be trying first?
27 Sep 2019
Singapore Expats
Re: PR Approval Probability 2022
Maybe it depends on their area of research. Anyway, I guess the take away is that there are some factors which might give you an edge, but still nothing is guaranteed.



Posted in PR, Citizenship, Passes & Visas for Foreigners
Re: PR Approval Probability 2022

One small add on - Applicants with research/PHD background are in a totally different bucket which will likely give them an edge. Not saying everyone will get it, but many would.

Hate to burst your bubble but I feel PhD .....



Posted in PR, Citizenship, Passes & Visas for Foreigners
Re: PR Approval Probability 2022

Additionally, SF, I am guessing that doctors are also not going to be thrown into the same bucket as IT professionals. The former I think are far more scarce and the latter are a dime a dozen.


Surely, yes. There will be .....