Singapore Travel Guide: Things you Need to Know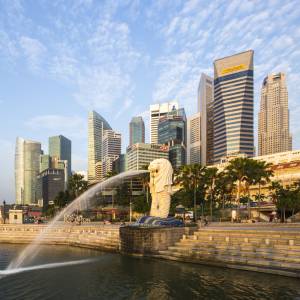 Do you plan to visit Singapore? You are in the best place where you will know everything you need so you can enjoy as you are dreaming. Withlocals will tell you the most important aspects for travel guides in Singapore.
Despite its small size, the island of Singapore is full of activities and attractions that will delight visitors. It is a mixture of private capitalism and state interventionism. A leading nation in education, health and economic competitiveness. Check out this article and find out everything you need to know before arriving in this city.
Do you need a Visa to Travel to Singapore?
No, you only need a passport and you can stay up to 90 days during travel to Singapore. Take a copy of your trip summary, you are likely to be asked to enter the country. You do not need much to enter so take this opportunity to have a good time.
How do you Connect to the Internet in Singapore?
It is better to have internet to have the ease of finding what you are looking for, the best option that exists is that you acquire a Sim Card from your country. There is currently one that is easy to use and you can keep your WhatsApp number to keep in touch with friends and family and you can also share data with other devices. That way you will forget the roaming that comes out very expensive and the few places where you will find free WIFI.
Prices vary according to the plan you choose, for example you can purchase 7 days, 12 days or more. withlocals leave you the information of the best option that can give you comfortable during your tour to Singapore.
How to Change Money in Singapore
Our recommendation to change money for travel guides in Singapore is that before the trip you ask in the banks of your country how much is the change and the commission that they charge you for it. If the commission is high or you are going to change small amounts, it is best to go to the exchange houses that exist in Singapore.
You can find coins of 0.05, 0.1, 0.2, 0.5 and 1SGD. The tickets are 2, 5, 10, 50, 100, 500 and 1,000SGD. Approximately one Euro equals 1.5 Singapore Dollars.
Some of the Recommended Hotels are:
Hotel Marina Bay Sands: By staying you can enjoy the best pool in the world.
Raffles Hotel: The hotel with the most history and one of the most luxurious in Singapore.
Pan Pacific Singapore: Extremely luxurious and quite cheaper than the Raffles.
Swissotel The Stamford: It is one of the tallest hotels in Asia and is priced similar to the previous one.
There are also comfortable hostels and at good prices, prices are € 6 to € 20 per bed. They are a good option for groups of friends.
Where to Eat in Singapore?
Singapore's multicultural heritage is manifested in its cuisine, although the international spirit reigns in the streets, Chinese, Indian and Malaysian dishes are the star of many restaurants. You can try the following dishes.
Crab: It is the most typical dish of Singapore.
Satay: Marinated chicken or pork skewers with peanut sauce.
Char Kway Teow: Rice noodles with garlic, meat, shrimp and various sauces.
Laksa: Noodle soup of different variants.
Hainanese Chicken Rice: Steamed chicken with rice and various sauces.
Roti Prata: It's a classic among the inhabitants of Singapore.
Flight Tickets to Travel to Singapore
We always say that the main airports to fly to Asia from Europe are those of Bangkok, Kuala Lumpur and Hong Kong, and once there you can find cheap flights to almost every corner of Southeast Asia.
Can you Drive in Singapore as a Tourist?
Tourists or temporary visitors to Singapore can drive using a valid foreign license and an international driving license issued by the authorities of the country of origin. For more details on how to obtain international translations or licenses, you should contact the authorities that have issued your current license, as they tend to vary and change over time.
12 Oct 2019
Singapore Expats
Hi I wouldn't do that coz, as i said earlier its not the sole reason. I don't want to mislead anyone.

Thanks



Posted in PR, Citizenship, Passes & Visas for Foreigners
Hi, Is it possible to share what kind of commercial property U bought?. I am interested in buying small scale commercial properties.



Posted in PR, Citizenship, Passes & Visas for Foreigners
HELP! Landlord Refuses to Return Deposit
Hi guys,

To provide some context, I am currently based and will still be based in Singapore moving forward. I have just ended a 4 years (split into 2 tenancy contracts due to renewals) residential tenancy in Singapore with my landlord, a Singaporean. It was rented out fully furnished

During the .....



Posted in Property Talk, Housing & Rental