Moving your pet to Singapore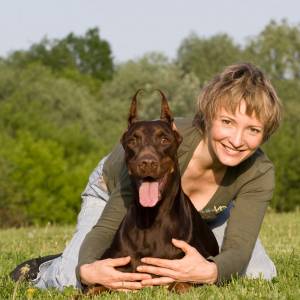 Singapore is very strict on pet importation. There are multiple things that you need to consider before enrolling on this journey with your furry friend. From microchips to paperwork to choosing the best airline, there is a lot to consider.
Pet importation will take time, money and a lot of research. Lucky for you, we have some tips and tricks to help you avoid any slip ups.
Documentation
Your first call of action is finding an international animal transport company. They will be experienced in moving pets to Singapore and can help you with this tricky process.
Do not do this yourself. You need an expert to make sure you and your pet have completed all of the necessary steps.
Here is the paperwork needed (at a glance):
Import permit
International health certificate
Singapore specific health certificate
USDA endorsement
Quarantine reservations
Vaccinations
Do not assume that you have ticked all of the vaccination and treatment boxes. Check in with your animal transport expert to make sure you are all ready to go before catching your flight.
Your pet needs:
ISO compliant microchip
Deworming and anti-flea treatments
Valid annual vaccinations between 14 days and 1 year old (from your flight date.)
Rabies antibody test
Rabies vaccination
Travel
Once you have ticked off all of the essential steps for importing your pet safely, it's time to find an airline. Travelling with pets can be stressful, so why not look into private jets?
Private Jet firms are catering for pet travel such as Vistajet offers comfortable and pet-friendly flights. There programme VistaPet even offer pet travel bags and flying courses for dogs, who are scared of travel.
Whether you are flying commercial or private, make sure you have an airline approved kennel and IATA approved carrier.
Breeds NOT allowed
Unfortunately, Singapore is fairly strict on the pets they allow into their city. Many dangerous dog breeds are banned, including pit bulls, akitas and tosas. Other dangerous dog breeds are allowed under special requirements. This includes bull terriers, rottweilers and German shepherds. Check with your animal transport expert on whether your pet is legally allowed into the city, before booking any transportation. When it comes to cats, Bengal and Savannah cats must be at least fifth generation.
However, the main restrictions come down to where you are living in Singapore. 80% of Singapore residents live in Housing and Development Board apartments. Cats are NOT allowed in these. Smaller pets, like hamsters and fish, are allowed. As for dogs, they generally allow smaller dog breeds but it's always best to check.
Remember to double check all of your documentation and whether your pet is allowed into Singapore – happy travelling!
21 Oct 2019
Singapore Expats
Re: PR Approval Probability 2022
I suspect that Covid might have prompted more Malaysians than ever to apply, raising the bar for everyone else. So an increase in rejections might have more to do with the number of Malaysians in the queue (we know who gets ultimate priority).



Posted in PR, Citizenship, Passes & Visas for Foreigners
Re: PR Approval Probability 2022
Their fields of research are diverse. Cancer, ageing, neuro, etc. Even the "hot" fields don't guarantee anything.



Posted in PR, Citizenship, Passes & Visas for Foreigners
Re: PR Approval Probability 2022
Maybe it depends on their area of research. Anyway, I guess the take away is that there are some factors which might give you an edge, but still nothing is guaranteed.