The Show Must Go On: Live Entertainment to Look Forward to in Singapore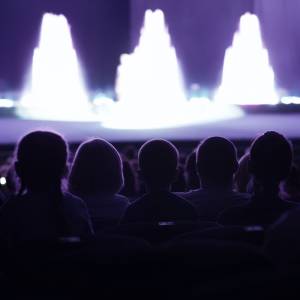 If you have lived in Singapore for even just a few months, then you probably already know that the country is no slob when it comes to art, music, theatre, and live entertainment in general. The upcoming weeks are going to be some of the most entertaining of the year in Singapore, and the following should provide you with a glimpse of what to expect.
The Greatest Historical Event: Merdeka
If you find the rich history and culture of Singapore to be interesting, then you just have to pay a visit to the Ngee Ann Kongsi Theatre at W!LD RICE, Kallang, by October 27th.
What makes the 2019 event so special is the fact that it celebrates a once in a lifetime, bicentennial anniversary of Singapore's colonial heritage. Aside from the usual shows, gallery of historical artifacts, recovered texts, and more, there will also be live enactments of important events related to the Singapore Bicentennial Commemoration this year at the Merdeka.
Timeless Musical: Sweeney Todd
If the dark, horrific side of the human psyche intrigues you, then you will love seeing Sweeny Todd. In case you have never seen the musical or the film before, we will not spoil the antics of the serial killer barber and his equally twisted assistant for you. It's worth finding this one out for yourself. Just rest assured that this famous musical set in Victorian London will not disappoint.
Make sure you book tickets and are there to see Sondheim's infamous musical between Nov 28th and Dec 8th at the Sands Theatre, Marina Bay. Notably, the show will star Lea Salonga (the voice of Jasmine in Aladdin as well as the titular character in Mulan).
Historical, Fictional, Experimental: The Far Side of the Moon
The Far Side of the Moon has made rounds in more cities than almost any other show in recent times.
It is hard to describe Lepage's The Far Side of the Moon and completely unfair to restrict it to just one genre because the experimental play provides a wholly different and thought-provoking experience.
As for introductions, it is centered around the Moon Race that continued for over 20 years from the 1950s to the 1970s. However, that isn't the chief or only plot here because it compares the astronomical event between the US and USSR with the relationship between two estranged brothers who come together at their mother's funeral. If this concept intrigues you, which it should, be sure to get a ticket and see it. It will be having a short run from Nov 1st until Nov 2nd in Esplanade Theatre, City Hall.
These three are, of course, just an introduction to the kind of entertainment you might miss out on if you are not aware of what's going on around you in Singapore! Visit TicketSales.com to find tickets for whatever spectacular show catches your fancy. The website has a particularly useful navigation menu to find shows and events in not just Singapore but pretty much every corner of the globe.
29 Oct 2019
Singapore Expats
Hello, asking on behalf of a friend who is a Nepalese citizen. Single parent with 20 years old son attending university has applied for PR. Been in singapore for close to 10 years and in banking. The son has studied in international school all through and now doing graduation from a private .....



Posted in PR, Citizenship, Passes & Visas for Foreigners
Thank you for your reply.

I don't plan to apply right now.
I just decide to start the preparation for it. On this forum, someone said that if you have a degree from the top 100 university your chances may be higher.

What about MOOC certificates? Like coursera, edx etc?



Posted in PR, Citizenship, Passes & Visas for Foreigners
Re: Helper recommendations please
Hi,
Do you still in contact with your ex maid?



Posted in Domestic Helper & Babysitter Issues
Hi your helper is from which country? Can cook Chinese food? Hardworking? Salary is how much?



Posted in Domestic Helper & Babysitter Issues
Hi,

Pls advice if I should send back this maid?

She's with me for 1.5 years, work so so only, I allocate her to do cleaning over the weekends, become she eat snake, morning Wakeup 7am, wait till 12pm if got cool then while day no houewrk, no cook, then slowly cleaning 1 room, 1 kitchen or 1 .....



Posted in Domestic Helper & Babysitter Issues