Booking a 2020 Vacation: A Guide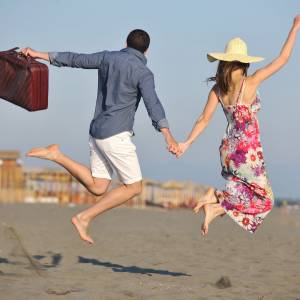 It's time to start thinking about booking your 2020 vacation. As you know, the earlier you plan and book your tickets, the more money you will be able to save in the long run. Not sure where to go or how to book? Here is a complete guide to keep handy.
Choosing your destination
There are a few destinations which have been voted the top destinations to visit in 2020. Some of these destinations include Tanzania, Aruba, North Macedonia, and Bhutan, to name a few. Here are a couple of reasons why you might want to consider these:
Tanzania: Tanzania is a versatile destination because it adapts well to various types of vacations. You can enjoy it as a solo traveler, as a romantic duo, or even as a family getaway. It offers an authentic African safari experience and a host of incredible natural wonders, including the Great Migration which draws in thousands of tourists each year. Be sure book your tickets to Tanzania via a specialized website, such as Tanzania Odyssey Safaris, for maximum savings.
Aruba: The ideal spot for a classic beach holiday, Aruba is currently in the process of a revival. Any time you visit, you will notice how it is transforming into a true cultural hub with artists scattered along the shores and sidewalks, and pop-up carnival experiences taking center stage.
North Macedonia: North Macedonia makes it onto the list of top destinations for 2020 due to the fact that it is 'rebranding' itself this year, following the signing of an agreement with Greece in 2018. Along with that, other reasons to visit include its unique foodie scene and extensive hiking trails.
Bhutan: Untouched nature and a tranquil atmosphere unlike any other, there is no wonder why Bhutan is travel big-wig, Lonely Travel's, number one pick for the destination of 2020. Did you know that it is currently the world's only carbon negative country?
Booking your tickets
Most experts will agree that the best way to book your tickets in via an all-inclusive website specializing solely in your chosen destination. These websites often offer exclusive deals and perfectly planned experiences that you can customize to suit your needs. This is usually true throughout the year, even during peak season when tourists are flocking to the same place.
Planning your itinerary
While vacations should be conducted around relaxation and de-stressing, you will obviously also want to explore the area that you are visiting, as well as go on an adventure or two. Unless you are travelling alone and have the luxury of choosing what you want to do when you want to do it, be sure to include an array of different activities in your itinerary so that everyone within your travel party has the chance to do what they enjoy – and everyone is also encouraged to try something new!
As with your flights and accommodation, you should also strive to book your holiday activities in advance in order to secure the best possible price and to avoid disappointment.
Here's to an amazing year full of memorable travelling and exploring; make 2020 your best travel year yet!
23 Nov 2019
Singapore Expats
Perfect Flush - Reviews, Benefits, Price, Pros, Cons and Ingredients
Perfect Flush A little caffeine fantastic for our site. There is question about that, but excessive amounts cause headaches, anxiety and sleep apnea. The stimulant triggers migraines and results heart palpitations, which aren't particularly dangerous, but a slam dunk healthy, many .....



Posted in 20's Club





True, my close friend miscarried four times before finally conceiving through IVF. Was really .....



Posted in Trying to Conceive & Pregnancy
Speaking of hobs, we have been having trouble with ours lately - it's also an Ariston. I have already taken everything apart and cleaned it, which fixed two that were just not even lighting up, but there is still one that keeps having issues - it will light up but won't stay lit unless we try .....



Posted in Staying, Living in Singapore