Relocation Tips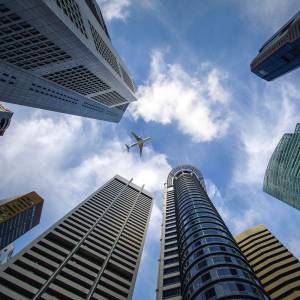 Tips for Relocating to a New Place
Whether you are considering moving to improve the quality of your life or to enhance your job opportunities or you just landed your dream job in a different part of the world, we understand that it can be very stressful to relocate.
Along with moving house and marriage, it has been shown that changing jobs is one of the more stressful things that you can possibly do. Also, if you are relocating due to work, then there is a good chance that you will be changing your roles and your address at the same time, and that can make things quite stressful.
However, moving also has many positives associated with it. Relocating can be a great opportunity by offering you a chance to reinvent yourself, meet new people and their experiences, learn a new language, and explore a new culture and city.
With all of that in mind, we have compiled a checklist below to help you stay on track of your major move, and maybe take some of the stress out of it.
Keep up with your finances
From purchasing a new house or making a deposit on a rental, to setting up new utilities and hiring movers, moving can involve a lot of short term expenses. So make sure you stay on top of your budget and finances for what you are going to need and also when so that you can allocate your money accordingly. You may not need everything at the same time, so choose things as you go along.
Research the new area
Before you move, there is a lot to consider. From where you are going to live, to where to eat, and what the local schools are like. It will really help if you do your research ahead of time. Use the internet to learn as much as possible, and ask questions on forums. Local people who live in the area will be very happy to help. You might even meet people that will welcome you once you move there.
Use social media to do research
You can complement your internet research by using social media to gain additional insights. See if there are any channels that are specific to the new area you are relocating to, or look for a Twitter list or Facebook group.
Calculating your new quality of life
Before accepting a job offer, it is very important to know exactly what your new quality of life is going to be. If you will be moving to a big city than it will probably be more expensive. However, the salary will most likely be adjusted for that as well. Some cities offer a great quality of life, with plenty of culture, cafes, restaurants, and green spaces, while other cities might not. Consider what your spending habits are going to need to be in your new location.
Ask for help
If you will be moving to start a new job, obviously your new employer is going to want to ensure that things go as smoothly as possible. Ask if they will provide you with any assistance. Even it is only advice on matters such as what schools are like in a specific area or where the best places to live are. Some bigger employers might also help with some relocation costs.
Long term
It might be more beneficial for you to rent before buying over the short term. That will give you the chance to see if you like an area and that you fit in well with your new city's culture before you decide whether you want to buy a property there or not. Delete your career objective in the short term and focus on getting used to the area and when you get settled refocus on it for the long run.
Family & Friends
It is very possible that you will be leaving behind family and friends hundreds or even thousands of miles away when you relocate. However, in this time of globalization, keep in mind that in most cases, as long as you have a good internet connection, you can contact them with one touch of a button using services like Facetime or Skype. Also, with all of the increased transport links, rail and airplane fares are becoming increasingly affordable if you want them to visit you or you want to travel back to your old home.
Childcare & Schools
If you are a parent, your children are of course your first priority. So check out childcare opportunities and the schools in your new area before you move here.
Stay organized
Start to plan as soon as you can. After you have made your decision, start to plan how you are going to make your move. Using checklists is an excellent way to stay on top of everything you need to do it. Put everything on your list and check them off as you complete them. This will help to keep your stress levels down and give you the satisfaction of being able to tick things off your list.
Opportunities
Any time you move there are endless opportunities. From experiencing new places, food, and cultures to meeting new people, you definitely will not be bored!
06 Jan 2020
Singapore Expats
Re: PR Approval Probability 2022
Maybe it depends on their area of research. Anyway, I guess the take away is that there are some factors which might give you an edge, but still nothing is guaranteed.



Posted in PR, Citizenship, Passes & Visas for Foreigners
Re: PR Approval Probability 2022

One small add on - Applicants with research/PHD background are in a totally different bucket which will likely give them an edge. Not saying everyone will get it, but many would.

Hate to burst your bubble but I feel PhD .....



Posted in PR, Citizenship, Passes & Visas for Foreigners
Re: PR Approval Probability 2022

Additionally, SF, I am guessing that doctors are also not going to be thrown into the same bucket as IT professionals. The former I think are far more scarce and the latter are a dime a dozen.


Surely, yes. There will be .....