4 Vacation Options Which are Perfect for All the Family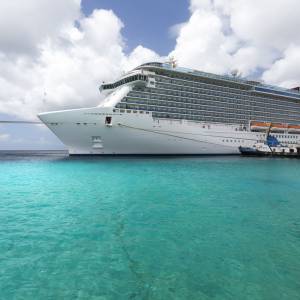 All families are different, which means that your preferred type of vacation might not be the same as someone else's. That doesn't mean that all families are not in agreement that vacationing as one should be relaxing and ideal opportunities for bonding and quality time spent together.
You don't want the majority of your vacation to be spent worrying about where you're going to eat, fretting over travel distances and if you've packed the right items for the journey. You want your vacation to be a treat to remember, and the below options all guarantee an amazing vacation as a family.
Sailing on a Cruise
Cruises provide the luxury of knowing that everything you require is in one place – which is a relief when you have a whole family to fend for. You don't have to worry about getting in supplies or how to keep your family occupied. A family cruise provides everything you're going to need, from fine dining and drinks to a variety of entertainment and ocean views that'll keep the little ones entertained.
The fantastic thing about cruises is that if you're looking to visit particular destinations, such as in Europe or the Mediterranean, then your days at sea won't feel like traveling at all. Compared to long drives or long flights during which younger children might be significantly disgruntled, a cruise provides entertainment all day long, including the times when you're traveling from one destination to the next.
So if you're the kind of family who wants to avoid the long flights or long drive times and relax while others worry about everything for you, a cruise might be the perfect option for you.
You can even go the extra mile and choose a 2020 world cruise if your family wants to visit as many bucket list destinations as possible.
Renting an Apartment or Villa
Some families prefer to avoid the attempts to navigate public hotels and accommodation options, such as battling with the crowds in public dining spaces and trying to find the best seating arrangements for all the family. Renting your own private apartment or villa means that your family can find their home away from home, and truly relax without worrying about being interrupted or bothered by anybody else.
This is particularly helpful if you're looking for your own private pool space for the family to enjoy together, as you can then choose a villa or apartment which comes with a private pool. With this option, you can enjoy family meals spent outside together, perhaps on a terrace or balcony, or just enjoy the freedom of having the entire kitchen and living space reserved only for you to be spent together.
This also limits the risk of noise or disturbances from adjoining rooms, for instance, if you were staying in a hotel which a small child you have to get to sleep.
Adventuring in a Motorhome
If your family vacation plans do see you wanting – or needing – to hit the open road, then you don't want to be cramped into one small vehicle for small periods of time, especially with small children who need to stretch their legs more. Renting a large motorhome, big enough for your personal needs, means you have the freedom of sleeping and dining together comfortably, while still having a means of transport to get you from place to place.
Traveling via motorhome as a family can be very exciting if you enjoy seeing many different places, pulling over on a whim and taking in some spectacular views. A motorhome also allows you to make use of camping equipment and have the option to dine outside, whether by the sunset or under the stars, as you have the freedom to cook in your motorhome's kitchen.
It also ensures that you can take a break whenever needed, and that your family will always have access to supplies and a bathroom when needed, to avoid those desperate circumstances where you're suddenly crossing your legs and looking for a public restroom!
Trying a Theme Park Hotel
If your next family vacation is centered around a little adrenaline and being right amidst the action, you may want to try a theme park hotel. Many theme parks have their own family resort amidst the rides and amusement, meaning you can step out of your door and be ready to jump on the nearest rides – perfect for impatient young children who want to get started as early as possible!
Certain theme park hotels also offer amazing and quirky rooms and deals, which can be a refreshing change from bland décor of mainstream hotels you're used to.
Whatever you choose for your next family vacation, there are certainly many amazing options out there ready and waiting.
28 Jan 2020
Singapore Expats
Re: British - Moving to SG (Wife is SC)
We both work for a Casino Group in the UK. It is owned by Guoco but the company itself doesn't have any presence in Asia. Not exactly the most secure looking industry post Covid - but plenty of transferable skills.



Posted in Relocating, Moving to Singapore
Re: Facebook employees to work from home till July 2021
:o :o :o

Very lucky indeed, what we have here is the opposite! Google started this year long work from home right?



Posted in General Discussions
Re: Cancelling EP IPA and applying for a new one? Will I be blacklisted?

Company A agreed to withdraw application. Any idea how long does this usually take and will candidate be able to view the status once it has been done?


Must be pretty quick and almost instant



Posted in PR, Citizenship, Passes & Visas for Foreigners
Re: Cancelling EP IPA and applying for a new one? Will I be blacklisted?
Company A agreed to withdraw application. Any idea how long does this usually take and will candidate be able to view the status once it has been done?



Posted in PR, Citizenship, Passes & Visas for Foreigners
Re: Travel planning in the post-COVID environment
Who is offering pre flight testing certificate in Singapore? I will need to present that certificate at Changi at the Emirates check in counter to be issued a boarding pass.



Posted in Articles