How Overseas Investors Invest in UK Property and Make Huge Returns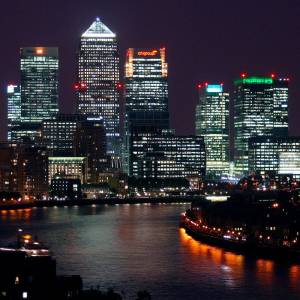 The UK property market is very attractive for overseas investors across the globe. It's highly lucrative and can be easily understood if you know what you're researching. There have been many property investors from as far as Russia and the Middle East investing in UK property, because it poses as a great way to make huge returns on your initial investment. Unlike the stock market, property investment is a much more safe and secure option to choose, which is why it's such a popular choice for those who have a large sum of money.
If you're investing in UK property as an overseas investor, then you will need to understand the basics and how everything works. Doing so will enable you to succeed and have a smooth journey through the property investment process. Below you'll find some tips and tricks on how to get clued up about the UK property market and property investment in the UK in general.
Understanding Stamp Duty
Stamp Duty Land Tax is for residential properties over the threshold of £125,000 and £150,000 for non-residential land and properties. While there are different rules for buying your first home, as an overseas investor you will have to pay a surcharge of 3% (as of November 2019). After purchasing your home/property, you are required to file a Stamp Duty tax return within 14 days and then pay this. All buy to let properties are subject to Stamp Duty, and being an overseas investor, it's always best to see how much more the property is going to be because of it. For example, if you're buying a property for £200,000 then as a UK investor, you'd pay 2% of this (£1,250) whereas if you're a foreign investor, you will incur further charges.
UK Property Market and Knowing the Areas
In the UK, there are hundreds of towns and cities that have the potential for property investment. However, you have to know the best areas for buy to let investment if this is something you're looking into. Being an overseas investor is difficult if you haven't ever visited the UK. Investors can often be drawn to cities such as London and Brighton since they're always reported on in the news, but Northern cities like Liverpool and Manchester boast higher rental yields and also have good tenant demand.
If you're an overseas investor interested in learning more about the UK property market, RWinvest offer podcasts, guides and blogs on everything you need to know. In order to make the best return and feel confident with your investment journey, you need to know you're going to be successful from the outset. The UK property market can be confusing and complicated for someone who has never ventured or researched the market before. However, if you're a savvy investor, then you will know what works and what doesn't.
Find Affordable Property Prices
There are a range of property prices throughout the country. In certain cities you will find a higher property price for something you can get for a lot less somewhere else. While you should always look for the quality of a property, you may want to consider the budget you have and the projected returns. Finding a property that is within your budget will mean you're able to reap the rewards without having to pay a high price.
25 Feb 2020
Singapore Expats
Re: PR Approval Probability 2021



I have applied for PR 10 months ago and it is in process, if I changed my mind what's the .....



Posted in PR, Citizenship, Passes & Visas for Foreigners
Re: PR Approval Probability 2021


I have applied for PR 10 months ago and it is in process, if I changed my mind what's the process?


What's your profile? High chance they will reject you and save .....



Posted in PR, Citizenship, Passes & Visas for Foreigners
Re:Indian Govt schemes should be like this

indian government should create same platform like this platform where people can discuss things over here. Many welfare scheme like , .....