5 Ways to Manage Your Airbnb Property When You Are Out of Town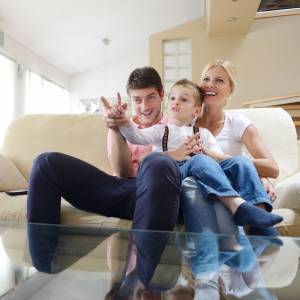 Airbnb has grown as a business at the impeccable rate since the last decade. It's because people have developed a relationship of trust when it comes to booking an Airbnb property. They trust the ratings and decide where they are going to stay according to whatever they see in the reviews.
It means that if you are an Airbnb host, you can't afford to have bad ratings because it is going to ruin your business. You have to make sure that your guests feel comfortable and you tend to all their needs.
It becomes challenging to manage your Airbnb property when you are out of town. If you have to travel out of the city, then that doesn't mean that it is bad news for your business. In this blog, you are going to find out 5 ways that can help you manage your property even when you are away from your property.
Go for Keyless Entry
It doesn't matter if you are in town or not; a keyless entry system is going to take a lot of work off your plate. It is convenient for both you and your guests. There are many solutions available. You can even get a keyless entry system online.
Manage Your Airbnb With External Help
There are companies like Black Wing Airbnb Management, that offer complete management services for your property. All you have to do is hire them and forget about all your worries because they are going to take care of it for you.
Keep Trustworthy Maintenance Vendors at Hands
If you are not opting to take complete services from an Airbnb management company, then you should keep some trustworthy maintenance vendors underhand. They should be one call away so that in case of any emergency, they can tend to the needs of your guests.
Provide Your Guests with Pre-placed Info Guide
Design a comprehensive and easy to understand guide of your house. Place it somewhere where it can catch the attention of your guests instantly. Explain the workflow of the things in the house in that guide. It'll help your guests to figure things on their own, and they will not have to go through the discomfort of calling you again and again. Above all, you won't have to go through the process of explaining things to every guest.
Hire a Professional Cleaning Service
It is something vital if you are away from your property, and you have guests at the same time. A professional cleaning service will make sure that your property is cleaned as per the standards. It is very important because the cleanliness of the place is the first thing that your guests are going to notice. The untidy home will affect your ratings and you obviously don't want that.
So, now you don't have to worry about your Airbnb business just because you are away from your property. You can effectively manage your property from any corner of the world with the ways mentioned in this blog.
29 Feb 2020
Singapore Expats
Re: Private Residential Tenants affected financially due to Covid19
I doubt your LL will be able to find a replacement Tenant after evicting you, perhaps you should highlight to the LL the obvious.



Posted in Property Talk, Housing & Rental
Re: Private Residential Tenants affected financially due to Covid19
I don't believe there is any help available for you in Singapore. You may both need to consider moving home. The govt will not be supporting either of you at the cost of supporting citizens and I suspect any support available to employers will be very strictly ring-fenced from supporting foreign .....



Posted in Property Talk, Housing & Rental
Re: COVID19 deaths reaching 50,000 soon ...
I'm honestly more worried now about the collateral damage to the economies of Indonesia, the PI and India/Bangla/Paki areas. There will be a lot of deaths there due to loss of income. I feel the shutdowns could have (in retrospect) been a bit more intelligent. For example ban all oldies from .....



Posted in General Discussions
Private Residential Tenants affected financially due to Covid19
Hi All,

I hope everyone is safe.

I'm an expat living in Singapore since 2015, my bf and I stay together in a Master Room and he is affected financially due to covid19. His pay is cut and I may soon face the same.

We asked our landlord if he can give us a discount or some help in these hard times .....



Posted in Property Talk, Housing & Rental
Re: Please wear a mask when going out
but no harm in wearing a mask tho.. better be safe than sorry!



Posted in Beauty, Health & Fitness