How To Design Your New House To Feel Like Home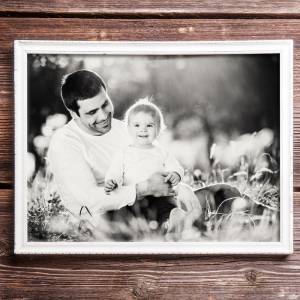 Moving into a new house can be an exciting time, but until you have made it your own, it won't really feel like home. So, how can you feel settled and 'at home' in your new house, even if you still have boxes around you? Fortunately, we have compiled a number of ways for you to design your new house to make it feel like home, below.
Put Up Photos
One of the biggest changes you can make to a new house to make it feel like home, is to put photos up around the house and hang them on the wall. Whether you have large photo prints or family portraits, one of the first things you should do when you move in is put your photos up around the house. Therefore, when you're packing to move house, put all your photos together, so you can easily find them to display them in your new home when you move in. Even if you're unsure where you want to hang or display the photos and prints, at least get them out of the boxes and leant up against walls, so you can enjoy them until you decide where they should go in your home.
Keep Your Home Clean
You can't feel completely comfortable in a house if it's filled with clutter or dirt. To make your house a home, you should ensure that it's clean. If you want to feel relaxed, you should unpack boxes to declutter the space, wash your towels and sheets, and keep surfaces and floors clean. This will help you to feel more comfortable in your own space, allowing you to relax and make the house feel like home.
Consider Your Lighting
The positioning and type of lighting you have in your house can alter the atmosphere. For example, uplighting can make the space feel bigger, but low hanging pendants will make your home feel cosier. So, you need to consider the lighting in your home and the ambiance you want.
You existing lighting should emit a warm feeling from shades of white or yellow, which will help you to feel relaxed. From here, you can add additional lighting where you feel appropriate. Any space can feel like home by adding string lights, candles and lamps. You can also include dimmers in your interior, which can be altered depending on the time of day.
Add Softness Everywhere
In order to feel comfortable and be able to relax in your new house, you should surround yourself in softness. Add some soft throw blankets and pillows around your house, and throw away that old uncomfortable couch. Replace it with something that you can sink into after a hard day at work or painting your new house. Having a place in your new house where you can unwind will make you feel more at home.
Buy Plants For Your Home
Plants and flowers are renowned for being able to positively impact your mood and can also help to reduce stress. So, go green and buy plants and flowers to decorate your new house with.
As you can see, there are several ways that you can design your new house to make it feel more like home. Hopefully, these tips will make you feel more comfortable in your home and enjoy spending time in it.
15 Apr 2020
Singapore Expats
I would think just the opposite. If you don't return, Singapore doesn't get the benefit of the grant given to you. Giving you EP brings you back to Singapore so you can fulfil the terms of the grant. Win-Win. Keep you fingers crossed



Posted in Relocating, Moving to Singapore
In the past many marriages, particularly between PRC, Indian Nationals and Pakistanis with local spouses were strictly Marriages of Convenience. Once they got what they wanted, be it PR or SGC it was a sham marriage. Lots of local spouses got burned badly. So now, ICA has forced them to spend .....



Posted in PR, Citizenship, Passes & Visas for Foreigners
I have received an email from MOE today with regards to a tuition bond agreement i have signed studying a diploma course with one of the polytechnic. It is a 3 years bond that require me to work for a Singapore based company upon my graduation. I responded to MOE that i am in the midst of applying .....



Posted in Relocating, Moving to Singapore