Why You Need a Passport Translation When Travelling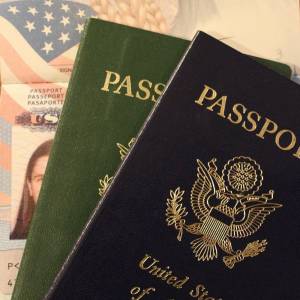 Traveling abroad can make one feel vulnerable and this is for obvious reasons. Travelers leave the comfort of their home to venture into new lands and get surrounded by societies that might speak unknown languages or embrace different cultures. This vulnerability also infiltrates into the legal dimension of traveling or staying abroad as foreigners often risk not being able to pass certain verifications by authorities, thus, getting in trouble far away from home, with limited capabilities to respond. Naturally, travelers try to avoid such situations by preparing as well as they can. One way to do it is by having such an essential identity document as the passport translated.
Is it Crucial to Translate A Passport?
Translating your passport isn't always needed. When you are coming from a country that speaks the same language as the destination country, there is obviously no need to do that, even considering dialects and regional differences. In many other instances, for example, when an EU citizen travels within the European Union, there are also few reasons to do that, as there are specific agreements to enable free travel or stay for longer periods as well as free access to services. This is applicable in many other cases – most countries make their passports universally readable by including a second, a third, and even a fourth language. English is the primary choice, but it can be accompanied, for instance, by French, Arabic, and so on.
Obviously, when identity documents are involved, the translation has to be of an appropriate level. One way to ensure that there aren't any issues with the quality of your translation is to navigate to https://pickwriters.com/top-10-translation-services and to pick any entry in the list, as desired. The translation services included here have been extensively reviewed but it is still a good idea to compare them to understand which one fits better your requirements, languages available, prices, procedures.
Circumstances That May Encourage to Translate A Passport
Below we list a few circumstances in which translating your passport could prove a good idea:
If you plan to travel to a developing country where the use of universal languages like English or French is limited, state institutions occasionally malfunction, and regulations are chaotic. In November 2017, in Libya, new passport rules came into force according to which tourists who couldn't provide a translation of their passports into Arabic were denied entry into the country. Hundreds of tourists landed but were not allowed to get off their planes, despite having valid visas.
If you plan to spend a long time in the destination country. Longer stay periods are associated with higher risks of a diverse nature. Some of them include getting sick, getting involved in accidents, receiving traumas – these would imply benefiting from local health assistance. Even if you have a valid travel health insurance, it is safer to have a passport translation as well. The chances of crossing ways with state authorities increase with the duration of stay.
If you are a medical tourist. Given that you are guaranteed to have a close interaction with the health system of the respective country, expect that this will result in significant bureaucracy. Its amount will likely depend on the complexity of the medical procedures involved. Having your primary identity document translated might prove a wise decision retrospectively. This is even more true if you expect a long convalescence period.
If you plan to interact with local authorities or plan to sign important documents. Thus, a translation of your passport could prove handy if you plan to wed, to adopt a child, to legalize an inherited property, to engage in extreme sports that require your written consent (that you are aware of and responsible for the consequences).
Always Be Prepared
The list above contains only a few examples and is only intended to offer a rough idea. It is impossible to describe all the theoretical situations when you might benefit from having a passport translated into the local language. But the general conclusion is that, with this translation by your side, you'll have greater peace of mind. Moreover, it would be valid for years to come, so the only thing you'll have to do when returning to this country is to take the document and put it in the luggage. Speaking of the validity period, also check the expiration date of your passport and renew it in advance of the travel date.
Author's Bio
Mark carried out numerous on-demand web research projects and surveys for business clients. He combined this with content writing focused on advertisement campaigns and SEO. He likes to share the experience he gained while working in these fields and to explain what it is like to people who want to follow the same professional path.
01 May 2020
Mark Blackwood
Hello,

My husband and I are planning to (re)apply for PR. Can you please help assess our chances and share advice on reapplication?

Me:
Age: 38
Race + Nationality: Korean
Education:
- MBA (One of global top MBAs)
- Undergraduate in Finance (US Ivy league school)
Occupation: Senior Strategy .....



Posted in PR, Citizenship, Passes & Visas for Foreigners
Abortion Pills Available(WhatsApp +971529266526) buy online in Dubai, Abu Dhabi
Our clinic bring to you safe ABORTION PILLS at your door steps; with years of experience, our services are available, fair and affordable to all of our customers and we adjust our costs to beat other clinics pricing if necessary.

BUY ABORTION PILLS DUBAI/ CASH ON DELIVERY, COD, BUY PLAN B PILLS .....



Posted in Articles
Tha ks for your prompt reply.
Kids were always in local school since day 1 of schooling . Daughter was not allotted local school was a a trauma for ys as we knew local schooling sytem thoroughly. And since many of other got in.
Age - had been applying sonce 10 yrs . We were just early 30 's .....



Posted in Staying, Living in Singapore
is the best online store, Who giving latest rebate moment sequin Saree at reasonable expenses at disengaged or similarly online in each season. The Designers put best undertakings in arranging and sewing this sequin Saree .....



Posted in 20's Club
To find out more of the school, please read through the school's reviews on both Goggle and Facebook. They have bad reviews of late and reviewers also brought out specific incidents.
ACS International is a Privately Funded School, therefore they are not subsidized by the government.



Posted in Parenting, Family & Schools