Going Digital in the Time of COVID-19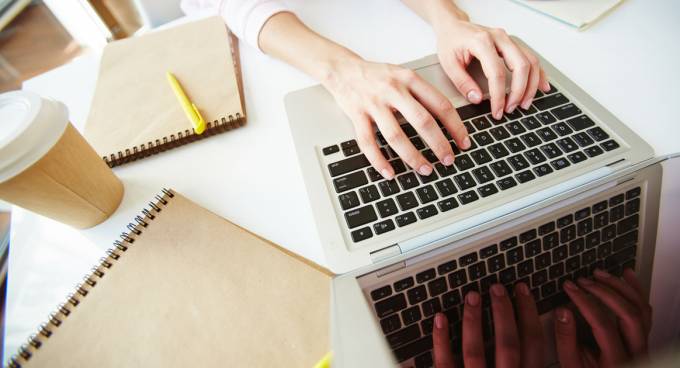 While the more introverted among us may have long been prepared to live in quasi-isolation, many others have been caught on the back foot when the coronavirus pandemic swept across the world and left country after country in lockdown. Not all small local businesses had planned for an eventuality where there would be few to no walk-in customers, and not all workers in the gig economy had a backup plan when demand for their services plummeted overnight.
While it may have seemed unthinkable just a few months ago, many organisations in Singapore have since taken the plunge to explore alternative ways to operate by using technology and going online.
Non-profit organisations:
In line with 'circuit breaker' measures, the National Volunteer and Philanthropy Centre (NVPC) in Singapore has been closed since 7 April 2020 and will remain closed till the end of the lockdown on 1 June 2020. However, the closure of the centre has not stopped people from giving to those in need. Giving.sg, the official website of the NVPC which supports 532 local charities, is fully operational and the site has also announced a waiver of its 3 per cent transaction fee between 1 January 2020 and 31 March 2021, encouraging locals to donate part or all of their Solidarity payment for good causes. Other organisations, deprived of opportunities to seek donations in person, have turned to social media to seek help or launched fundraising campaigns of their own. Social service facilities have been reduced during this period, and some agencies are now providing such as counselling remotely.
Delivery companies:
Unlike the past where deliveries had to be accepted and signed for by the recipient or someone at the recipient's address, many delivery companies in Singapore are now asking customers to opt for contactless delivery in a bid to promote social distancing between the couriers and themselves. Such a delivery option is both convenient and secure when done during the lockdown period, as customers are likely to be at home and able to collect their parcels almost immediately after receiving a notification that their parcel has been left by the courier at the agreed upon location.
Religious organisations:
Even before the lockdown, religious groups in Singapore were already on high alert when news of a cluster formed at one of the local Catholic churches broke. Soon after, in a bid to protect mosque goers, many of whom were described as 'retired senior people' by the Minister of Environment and Water Resources, Mr Masagos Zulkifli, all 70 mosques were also closed in March for five days for a thorough cleaning. Since then, many churches, temples, and mosques have taken the initiative to encourage followers to attend livestreamed events online or to watch pre-recorded ceremonies and rituals on their websites.
Food and beverage establishments:
As more Singaporeans begin to make a habit of ordering their meals online, it has become par for the course for local restaurants to tie up with delivery companies to offer takeaway in recent years. As a result of the unpredictable demand, some restaurants have had to scale back on their offerings and provide a limited takeaway menu. Some restaurants are even collaborating on social media to spread information about their offerings, special deals, and takeaway options in a bid to drive up business.
24 May 2020
Rayne
Re: PEP processing time (personal employment pass)
Hello Guys,

My PEP is approved today. Applied on 20/04. This forum has been quite helpful with all the suggestions and information. Thanks Guys for sharing !! And Good luck to all the ones who are waiting for the approvals. I'm sure the process is now expedited and all the pending applications .....



Posted in Relocating, Moving to Singapore
Re: US hit with 60,000 new Covid19 cases in a day
Sadly so do I, including relatives.



Posted in General Discussions
Re: Operating company with fintech account only
Perfect, I'll use the corporate account of Transferwise as the main account of the company.

Thanks again!



Posted in Business in Singapore

Hi,
Recently, I just received the IPA letter, and I would like to ask in the list of documents and facilities that I need to prepare for the checking appoitment with ICA have include this item:

vii. the Letter of Consent to .....



Posted in PR, Citizenship, Passes & Visas for Foreigners
Sticky Thread gives you access to a direct channel to your most potential customers. Choose from relevant categories to have your stickies in.

Advertising rates are S$450 for a 6 months exposure and S$850 for a one year exposure.

Contact us at enquiry@singaporeexpats.com today!



Posted in Careers & Jobs in Singapore