Connecting with Others in Isolation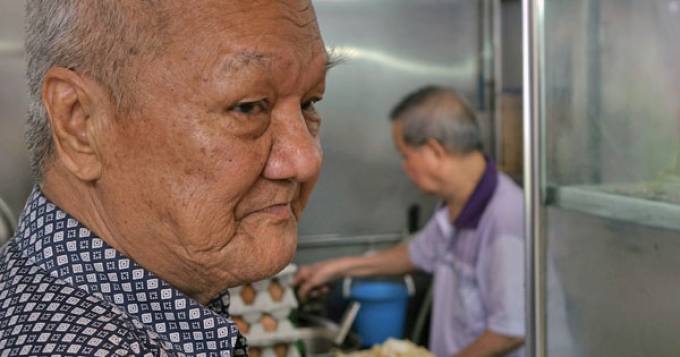 In challenging times, a sense of community can provide us with much needed support and encouragement. Unfortunately, even though countries around the world are starting to display signs of cautious optimism by ending lockdowns and allowing businesses to re-open, it has become difficult to imagine a return to pre-COVID normalcy. Not only are people likely to continue avoiding large gatherings, some may even voluntarily reduce their interactions with others.
While a significant proportion of the elderly in Singapore continue to enjoy close ties with friends and family, not all of them live in the same house with their immediate family. Even after the 'circuit breaker' period, families living in separate households may have to continue isolating themselves from each other in order to cut down on any possible transmission of the coronavirus.
While there are ways for people to connect with others that don't require face-to-face meetups, most of these also require the use of technology in some form. Elderly members of the population are more at risk, but those who live with younger people can benefit from this arrangement by having someone close at hand to help with teething problems when adopting new technology. With their assistance, even those who don't consider themselves technologically-savvy in the least can successfully join or set up video calls, navigate video streaming sites, and do their shopping online.
While Zoom has become the indisputable tool of choice of local and international businesses, people are also turning to it in a bid to reach out to friends and family and share what they are doing. In more extreme cases, some people even leave their camera on all day as they go about their daily lives, just so that family members living in other homes can feel as though they're right there.
Virtual dinner parties, which were virtually unheard of before COVID-19, have become popular. Using Zoom or other similar conferencing software like Google Hangouts or Skype, participants can continue to spend quality time together. Ice breaker games or shared screens can provide additional entertainment. For those who feel a little shy about being on camera, even just reaching out to friends and family through voice calls and hearing them talk about their day can help to alleviate loneliness.
Snail mail and emails are another tool of choice that might be especially suitable for introverts, and others who may feel pressured to 'perform' when on a call, be it by dolling up just to look good on a video call or trying to fill the silences in an attempt to keep the phone conversation going. Though texting has become the default mode of communication for many when they speak with friends and family, longer messages in an email or a letter could actually be a better option for those looking to initiate a deeper conversation with loved ones.
Taking the time to pen a considered response often helps people to explore thoughts, ideas, and feelings more fully, than they might otherwise have done through a snappy tweet or a quick message on Whatsapp. In some ways, correspondence also allows people to inject more of their personality and sense of humour into their writing, by virtue of the length of their messages and the time invested in them.
Another way for people to connect with others in isolation is to join online communities. Virtual communities allow people from all around the world to gather and form close friendships without needing to meet, thus widening the pool of potential people that one can connect with. Apart from allowing members to view or share specific content, online communities typically allow members to discuss and evaluate each other's posts, and send messages to one another. Online interest groups, social networking sites, and gaming communities, are all avenues for like-minded people to connect.
12 Jun 2020
Rayne
Posted in Entertainment, Leisure & Sports
Now there's the new way of contacting, they no longer use prefix of +65, they use normal mobile numbers, what an upgrade! :???: :???:



Posted in Business in Singapore
Re: Planning my move to Singapore



16K for a family isn't big unless you wanna live a simple life, Cook at home 3-4 days , shops for .....



Posted in General Discussions