Forett at Bukit Timah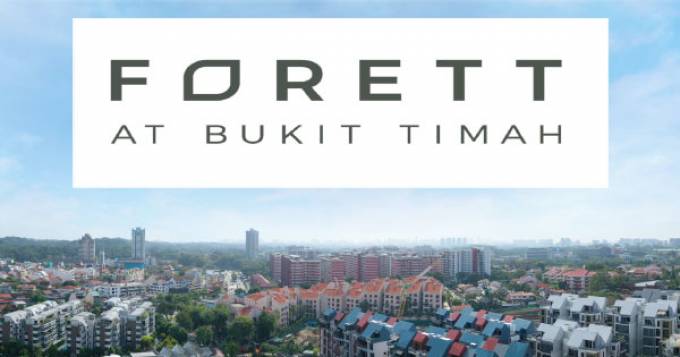 Forett at Bukit Timah, an upcoming 633-unit FREEHOLD condominium will be launched for sale in the exclusive residential enclave along Toh Tuck Road. It is located on the site of the former Goodluck Garden which spans a massive 360,000 sqft of freehold land in District 21 of Singapore which is surrounded by nature (Bukit Timah Nature Reserve, Bukit Batok Nature Park, Green Corridor).
Forett at Bukit Timah is well connected to major expressways (AYE, PIE & BKE) which is minutes drive to Holland Road, Orchard Road, CBD and Jurong Gateway and a stone's throw from Beauty World MRT Station (DT5). Live amongst the vibrancy brought about by the rejuvenation of Bukit Timah (Beauty World Integrated Transport Hub, Beauty World Shopping Mall, Bukit Timah Plaza, Bukit Timah Shopping Centre).
Why choose Forett at Bukit Timah?
Has the biggest land size at over 360,000 sqft
The Last freehold new launch in Toh Tuck enclave was back in 2013
Under LTMP2040, Beauty World Integrated Transport Hub expected to be ready by 2030
Within 1km to Pei Hwa Presbyterian Primary School
Under 10 mins walk to Beauty World MRT (DT5)
Under 15 mins drive to Jurong Lakeside District, DOver Knowledge District, Orchard Shopping Belt
Proceed to Forett at Bukit Timah website and register your interest now to receive E-brochure and exclusive preview!
16 Jun 2020
Singapore Expats
Re: My Nightmare Experience with a Property Agent
It's to the advantage of the local and expat landlord population.

Only when we see someone notable and embarrassing for the Singapore govt stitched up will this change. This is partly why local landlords are not keen to rent to certain parties who have influence.



Posted in Property Talk, Housing & Rental
Re: Will Darlie toothpaste be next?
I remember when that blew up over here. In fact, if we search the archives here around 2016 or 17 I believe there was a thread on it as well.


Italy responded! https://www.youtube.com/watch?v=0bDqAkgAblI



Posted in Leisure Chat, Jokes, Rubbish
Re: My Nightmare Experience with a Property Agent
Hi Lisa,

They offered to return a total of $2683 back to me. This was from a deposit a 5600 so total deductions of just over 3000 sgd. In the end I accepted this offer as the only alternative would be to send a letter of demand and then proceed to the Small Claims Courts.

It's a shame the .....



Posted in Property Talk, Housing & Rental