Helping others get through difficult times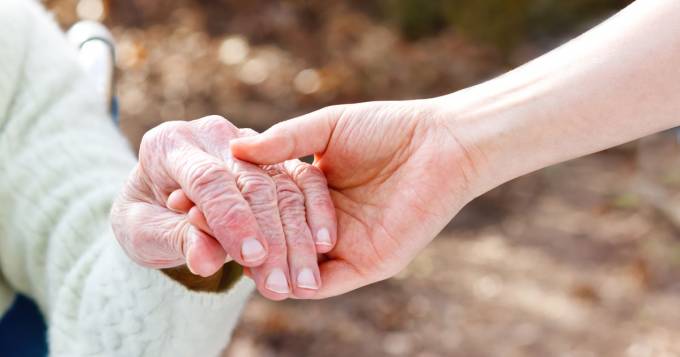 Stories of kind-hearted people setting aside time to volunteer to donate food to families in need, donating their Solidarity Budget funds to charities, supporting healthcare professionals, and extending kind gestures to deliverymen, have all made the rounds on social media. Extending a helping hand to others doesn't necessarily involve grand gestures or big sacrifices, and in many cases, a little effort can go a long way in helping others make it through tough times, be it during a pandemic or the days that come after it.
Help the less fortunate
For those fortunate enough to have a place of their own, it's important to remember that there are still many homeless people in Singapore who have to sleep rough. Though shelters and organisations around Singapore have stepped up to offer temporary accommodation for more of them, some are unwilling to accept such offers of help for reasons of their own. On top of that, some may face greater difficulty in obtaining hand sanitizer or masks, and social workers may be overstretched and unable to respond promptly to requests for help. Many non-profit organisations are also unable to conduct their usual fundraising events as well. People can help vulnerable groups by contributing time, money and supplies, or even simply by stopping to check in on familiar faces around their neighbourhood to find out how they can help.
Help local communities
While there's been an upsurge in generosity when it comes to donations to charities, it's important to remember that local businesses in Singapore are suffering as well and not all will be able to obtain financial aid. Local hawkers, particularly those located in the Central Business District, as well as those renting stalls in office canteens, have seen their business plummet. While some hawkers have made the effort to go digital, others are either unwilling or unable to do so. In order to support these hawkers, people can also make the effort to go down in person to get takeaway. Rather than order non-essential items online from international suppliers, people can support local businesses by delaying their purchases till the retailers are allowed to reopen.
Help badly-impacted industries
As a result of the coronavirus pandemic, certain companies such as those offering point-to-point transportation services and hospitality and tourism services, have suffered tremendous declines in revenue. People remain leery of planning vacations in 2020 as the situation continues to change day by day. Without knowing in advance which countries will have their borders open, how long the recommended quarantine period will be, and what Singapore's policy on travel will be, it is difficult to estimate the earliest date when people can safely book a holiday overseas. Booking staycations and visiting local tourist attractions when they open is one way to support local hospitality and tourism services. Rather than rely fully on ride-hailing apps, choosing to ride in a local taxi and adding in a small tip can also help to keep taxi companies alive.
Help friends and family
When times are hard, the health and happiness of our friends and family tend to take precedence. Many of us are already aware of the need to practise safe distancing measures, and to encourage friends and family to avoid making non-essential trips outdoors. Those who live with elderly members of the family can take it a step further by running errands in their place, posting letters on their behalf, buying medication or groceries or having them delivered, and even paying their bills for them if they typically make payments in person at the post office or by using S.A.M. or A.X.S. machines. In addition, we can help our loved ones to stay mentally strong and alleviate feelings of boredom and loneliness, by making an effort to stay in touch and encouraging them to pick up new hobbies and pursue new interests. For parents who are struggling to get a little extra time to themselves, friends and family can also help to keep the children occupied by playing online multiplayer games like chess or scrabble with them, reading to them over a video call, or even just by picking up the phone and ringing them up for a quick chat about their day.
01 Jul 2020
Rayne
Posted in Entertainment, Leisure & Sports
Now there's the new way of contacting, they no longer use prefix of +65, they use normal mobile numbers, what an upgrade! :???: :???:



Posted in Business in Singapore
Re: Planning my move to Singapore



16K for a family isn't big unless you wanna live a simple life, Cook at home 3-4 days , shops for .....



Posted in General Discussions