Travel planning in the post-COVID environment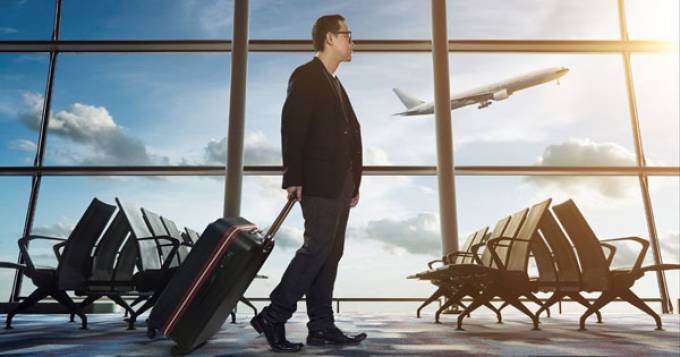 Although travel restrictions around the world are being lifted slowly as countries reopen, many people continue to be wary of travelling during this period as the situation in various countries appears to change daily. For some, the travel restrictions are viewed as an overreaction, but for others, the relaxation of such restrictions are over-optimistic when the virus has already resurfaced in 'second waves' in several countries.
At the point of writing, the coronavirus has spread to 213 countries. By the end of June, the top ten countries with the highest number of infections are, in order, the United States with over 2.5 million cases, followed by Brazil, Russia, India, the United Kingdom, Spain, Peru, Chile, Italy and Iran. While infection rates may have dropped in some countries, there have also been reports of new coronavirus infections springing up once again in countries which had earlier seemed to defeat the virus. As such, before making concrete travel plans, it is not just a question of whether one is able to travel, but also a question of whether it would be better to defer said plans as a sensible precaution.
Due to the COVID-19 pandemic, many countries around the world have imposed travel restrictions. Before travelling, a quick look at the website (link) for the International Air Transport Association (IATA) Travel Centre can help people to choose their destinations and plan their travel routes accordingly. For people who travel during this period, they will most likely be subject to additional testing and paperwork, on top of having to contend with their destination country's travel restrictions.
Here are the current travel restrictions in several of the most popular travel destinations for Singaporeans:
China
Mainland China has restricted visitors from entering the country, suspending entry even by foreign nationals who hold visas or residence permits in China. Foreign nationals visiting China for essential trips for economic, trade, scientific, technological, or humanitarian reasons will need to apply for visas at Chinese embassies or consulates. A Fast Lane established with China will allow companies in China and Singapore to allow staff to travel for business reasons, though applications for such travel will only be accepted at a future date that has yet to be announced.
Korea
Tourists are not allowed to enter Korea, but those travelling for official or business reasons will be allowed entry. All arrivals will have to spend 14 days in quarantine upon arrival. In spite of this, from 1 June, South Korea has implemented a new rule where all long-term foreign residents will need to apply for an additional re-entry permit before travelling overseas and do additional testing.
Japan
In general, passengers transiting or arriving from 111 countries continue to be barred from entering Japan, with few exceptions. Said travel restrictions have stopped foreign residents from being able to return to the country, though exceptions have made on humanitarian grounds. Those who are eligible to enter the country will be subject to a PCR test upon arrival.
Thailand
For now, all flights to Thailand remain suspended, although this does not apply to planes which are doing emergency or technical landings, or to planes landing for humanitarian, relief, or repatriation purposes.
Taiwan
Travel restrictions for travellers to Taiwan are still in place. Passengers are not allowed to transit through or enter Taiwan, although exceptions are made for some people, such as those who have special entry permits, or those who are on diplomatic or official business. As usual, passengers who are allowed entry into the country have to be quarantined for 14 days upon arrival.
France
From 17 March 2020, border controls have been put in place in countries in the European Union, in a bid to restrict non-essential travel and curb the spread of the coronavirus. Though some may have got their hopes up upon hearing that the ban would be lifted progressively from 1 July, these hopes have since been dashed by the list of 'safe countries' provided on 30 June 2020. From 1 July, citizens from 14 countries—including Australia, Japan, and Canada, but not Singapore—are allowed to enter the EU. Passengers arriving in France must fill up a declaration to state that they do not have COVID-19 symptoms, and would also need to be quarantined or isolated upon arrival.
United Kingdom
There are no entry restrictions for travellers to the United Kingdom. Instead, passengers are asked to self-isolate for 14 days, but this is set to be waived for travellers arriving from low-risk countries.
United States of America
People who have departed from or transited in over 30 countries (mostly countries in Europe and Scandinavia, as well as the United Kingdom and China) in the past 14 days are barred from entering the United States. Passengers arriving from those countries but who are exempt from the restriction must land at certain airports and self-quarantine for 14 days at their final destination.
05 Aug 2020
Rayne
Show me a person who eats seafood all the time. If cholesterol were a problem only for such gourmets, we would quickly learn to prevent this problem from occurring.



Posted in Beauty, Health & Fitness

I can tell you the story about the Advocate Father of the Catholic Church here in Singapore (his office is at the Novena Church) when my wife and I decided to marry and neither of us are gay. He don't much like me as I knew too .....



Posted in General Discussions
Re: PR Approval Probability 2022



Age: 27
Gender: F
Nationality: Myanmar
Race: Chinese
Education: ACCA Member (awarded the SG Top .....